All articles with 'contests' Tag
Our Sales Analysis Chart Contest is over and the winner is….,
Oh, wait!
I have decided to award the prize to 2 contestants. Each of them will get an Amazon Kindle Reading Device.
The winners are,
Continue »
We have a new Excel Challenge folks!
I know our friends in US are away celebrating Memorial Day weekend. But that should not leave rest of us from fun. So, we have a new Excel Challenge. This time, you need to make a chart, to visualize product sales data.
And what more, one lucky person could get an Amazon Kindle Reading Device (Wi-fi version) by making the chart.
Continue »
Since I am busy with background work on VBA Classes launching next week, today I want to give you two quick updates.
1. John Walkenbach is offering 80% discount on his Power Utility Pack Excel add-in, only today (3rd May) between 11AM-1PM EST.
2. You can win an XBOX 360 + Kinect by participating in PowerPivot Nerdtastic Quiz on their facebook page.
Read more to get the details about these two.
Continue »
We have a new series on chandoo.org. – Excel Challenges. From now, every 1-2 months, I will post an interesting Excel Challenge. These are tricky problems for which elegant solutions should be found. To keep the challenges exciting, we will have a small prize for a winner (if more people answer correctly, we pick one randomly)
Excel Challenge #1 – Find Overlaps in Machine Schedule Dates
We have an Excel Table, with the following data (snapshot above). You need to write formulas to display Ok or Not Ok in the adjacent column based on the following criteria:
1. Display Ok if the scheduling dates for that row do not overlap with remaining scheduling dates for that machine
2. Display Not Ok otherwise.
Continue »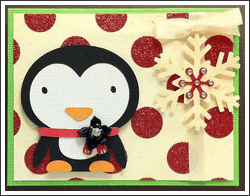 Few days back, I have asked you to make a Christmas card in Excel (or any of your favorite festival's card).
We got 6 entries for this contest. All the entries showed a lot of creativity to come up with beautiful cards using Excel. See the entries, download the excel files & find out who the winner is. Read the rest of this post.
Continue »
Christmas is my favorite festival. It has certain magical feel to it. This year, it is going to be even more special, because we have 2 more hilarious, lovely people to share our joy with, not to mention over 16,000 of you to celebrate it with.
So naturally, I was excited when Fred suggested that we have a contest on this in our forums. So here we go.
Continue »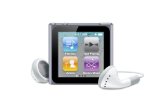 Hello Folks.
I have a rather bad news for you. My internet service provider (TATA Photon) has mysteriously blocked chandoo.org. My site hasn't been loading since Sunday. While, I know it is up and running, I cannot see it unless I go thru a proxy server.
It may take a few days to get this resolved. I am using this time to take a break from blogging and finish reading a few books.
But I have a contest for you that will keep you busy. Share your favorite VLOOKUP tip / trick and you can win an iPod Nano. Read more for rules & how to participate.
Continue »
It is the labor day weekend in USA. That means, majority of our readers are busy barbecuing, enjoying the last few days of summer with their families and vacationing. Even though, I am not in US, I never miss an opportunity to sit-back and relax. So I thought of not posting anything until 8th of Sept.
Then, I realized, what the heck, only US has labor day. For rest of us, this is just another labor day.
So, we have a contest. I am giving away one $14.85 worth gift card to a random commenter.
Continue »
Remember the excel expense tracker contest we did when our little blog hit 10,000 RSS Subs? Well, the results are out, and the winner is RomeoG. His (or her?) workbook (shown below) received 31 votes. RomeoG will receive the Toshiba net-book (this one). Thanks everyone for participating & voting. You can see the winning entry […]
Continue »
Keeping track of your expenses is one of the fundamentals of living good life. So I asked you to prepare a personal expense tracker as part of our 10,000 RSS Subscriber Milestone contest. I have received 7 excellent entries in this contest, each capable of making expense tracking a breeze while providing good analytics of […]
Continue »
Okay folks, sorry I took quite awhile to post this. But I was busy with excel school and getting my kids buzz cut. So here you go. Contest winners – India Paresh shah (website) Abhishek Jain Rahul Mulchandani (website) Contest winner – International Tom (this Tom) Congratulations Winners. You will very soon hear from me […]
Continue »
Wow… I am very excited to announce that our little blog has breached the 10,000 RSS Subscriber mark. Our community has a total of 10,171 members as of yesterday. To celebrate this milestone, I am opening another contest on this blog. Read on to know the details: What is the contest: Your mission, if you […]
Continue »
All you need to do to win prizes worth $195 is fill up this sentence: "If excel is a superhero…". Find out more by reading the post and send in your entries thru comments.
Continue »
Time for blowing my own trumpet and patting my own back over my pointy hair. I feel very proud to announce that our little community at Pointy Haired Dilbert now has its five thousandth member.
Take a minute and pat yourself on the back. This is an achievement because of you. Go ahead, I am waiting.
Ok, enough patting. Time for some gifts and fun.
We have 2 contests to celebrate the occasion. This is the first one. I will announce the second contest tomorrow. Read the rest of this post to find out more about the twitter formula contest
Continue »
The winner for our first visualization contest is decided. Curious? Read on…
Continue »