All articles in 'personal finance' Category
Would you like to spend next 5 minutes learning how to create an mutual fund tracker excel sheet?
Make a live, updatable mutual fund portfolio tracker for Indian markets to keep track of your investments using this example.
Continue »
Excel is very good for keeping track of your investments. Due to its grid nature, you can easily create a table of all the mutual fund holdings and monitor the latest NAVs (Net Asset Values) to see how your investments are doing. A while back we have posted a file on tracking mutual funds using excel. Today we are going to release an upgrade for that file.
Read the rest of this post to understand how this template works and download the free template.
Continue »
In this installment of spreadcheats, we will learn how to use goal seek feature of excel. We will build a retirement savings calculator using excel. We will learn to use Excel's FV() formula to estimate the corpus that can be accumulated by saving fixed amount every month.
Continue »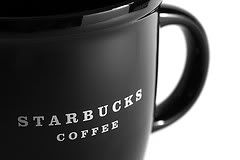 I am coffee drinker. And I love various types of coffee; be it the Chennai strong filter coffee or the medium-blend of Starbucks, I just love to sip a cupfull every morning. Since I love coffee so much I thought why not share a little secret about coffee buying with you all. Assuming you buy […]
Continue »
By integrating services like Google Finance, Search in to spreadsheet functions, google docs has paved the way for endless possibilities. Google spreadsheet function GoogleFinance() can be used to build stock portfolio tracker sheet that can fetch historical stock quotes to tell how your money is doing. Click here to see the stock portfolio tracker sheet […]
Continue »
Each of us have our mechanisms to track how we spend money. We use Excel, various online sites and software like Quicken or Microsoft Money to track how we spend our bucks. The bottom line is to track where each penny / paisa / cent is going. So, how great would be it be, if […]
Continue »
Financial freedom, or not having to work for someone is the ultimate dream for anyone wearing an access card and refreshing his/her mailbox every five minutes. Just incase you are one of those who never realized the importance of planning early for the freedom, here is a chart to help you appreciate that need. Download […]
Continue »
Well, thats not a new mutual fund in the market, but I can understand your confusion, given that several AMCs have tiger funds. Calvin fund is the name I am giving to my investment drive. The aim is to purchase a complete collection of my favorite strips, "Calvin & Hobbes – The complete collection" which […]
Continue »
Come Ferbruary, every fund house worth its NAV comes up with a hoard of ELSS / Tax planning mutual fund offerings and promotions. These days you open any (business) magazine and you see atleast a dozen ads on how MFs can save you Rs. 33,360* or something on taxes. First up the claim that they […]
Continue »
Most of my classmates and friends have started purchasing houses. This coupled with the fact that I am in coveted DINK (double income no kids) group now have prompted me to do some preliminary research on buying a house. In my quest few things became obvious, Any house worth its tiles costs more than a […]
Continue »
Mutual fund companies often develop this compulsive urge to launch a new product, but sadly mutual funds are one of the boring financial services and all most all of them do one of the following four: Retain your capital and provide liquidity Give returns at risk free rate by investing in longterm governament bonds etc. […]
Continue »
Instead of searching for the NAVs of all my funds at MyIRIS or MutualFundsIndia, I have developed a small excel sheet which will fetch the values for me and displays the current portfolio value at the click of a button. Here I am trying to share the "HOWTO" of the same. Create an excel workbook […]
Continue »
Banks and relationships are as old a pair as slice bread and butter knife. I can imagine my grand father getting shivers allover when he deposited bulk of his first salary in the bank wondering all he was left with was a stupid passbook with illegible numbers on it. The point is days have changed! […]
Continue »