All articles in 'Templates' Category
Create a beautiful & fully interactive todo list with Excel using this tutorial (or download the free todo list template). Impress everyone.
Continue »
Here is a fabulous New Year gift to you. A free Calendar & Activity planner made entirely in Excel. A fully customizable and flexible calendar for all your planning needs.
Continue »
It is the Soccer WORLD CUP time. Let's celebrate the season with an AWESOME Excel File to track game schedules, results & scores.
Continue »
Recently, we got a new mortgage. And I wanted to know the impact of "extra payments" on it. So I made an Excel calculator. Check it out ?
Continue »
Do you want a stylish, interactive and useful monthly calendar & planner template? Then please use below link to download it. A new year gift to you from Chandoo.org ?
Continue »
Here is an awesome way to enhance your website and impress clients. Embed an Excel calculator on your webpage. Check out below demo and if this is what you want, read on.
Continue »
Create a gantt chart with ability to filter by levels. This drill-down gantt chart in Excel is useful for seeing activities by module or team. Read on for full instructions + downloadable template.
Continue »
Do you run an e-commerce website? You are going to love this simple, clear and easy website metrics dashboard. You can track 15 metrics (KPIs) and visualize their performance. The best part, it takes no more than 15 minutes to setup and use. Here is a preview of the dashboard.
Click to download the template.
Continue »
Do you want to create a simple, elegant and useful tracker using Excel? You can make trackers with features like tables, data validation rules and conditional formatting. In this page, I will explain the process for creating an Excel tracker.
Continue »
Happy New Year to all our readers. Let's kick start 2020 with an awesome calendar, daily planner and monthly calendar template. Please visit the post page to download the 2020 Calendar Excel Template.
Continue »
FIFA world cup 2018 is around the corner. I love soccer, I love Excel, Let's marry them. Here is an awesome, free FIFA world cup Excel Tracker to help you follow this year's games in Russia.
Click here to download the FIFA worldcup 2018 tracker.
What you can do with this FIFA world cup Tracker Excel?
You can use this tracker to,
View schedules in your local time for group and knockout stages
View summary and detailed points table
Refresh live points table. When you refresh, the tracker show updated points based on latest results (You need Excel 2016, Office 365 or older versions of Excel with Power Query)
View knockout stage matches as a bracket
See timeline of the matches
Continue »
Nishanth & Nakshatra, my kids are now 8 years old and learning mathematics at school. Very soon (from this Saturday), they will have 2 weeks of school term break. As a stay at home dad, I shudder at the thought of school holidays. So this time, I have an evil plan. I made maths worksheets for them. Everyday, I will print one and ask them to complete.
If you are a stay at home parent and want to keep your kids busy for a few minutes every day, grab a copy of this and give it a go. Keep in mind that the workbook uses RANDBETWEEN(), so the numbers change every time. If you have multiple kids, print multiple copies. There are no answer sheets, so when you need to check the answers, you too must calculate them by hand.
Continue »
I believe in frugal living and paying yourself first. One of the simple ways to achieve this is by using a budget. You know how much money you get. Once you can track (or estimate) how much you are spending, it is easy to see how much you are paying your future self and what wiggle room you have. So in the spirit of making you awesome in life, not just Excel, let me share a simple but elegant household budget spreadsheet.
Here is a screenshot of the budget.
Continue »
Here is an awesome planner template to help you manage activities over a month. It is useful for charity drives, activity planning, school schedules, marketing initiatives, project planning etc.
Read on to download a copy of the template & learn how to use it.
Continue »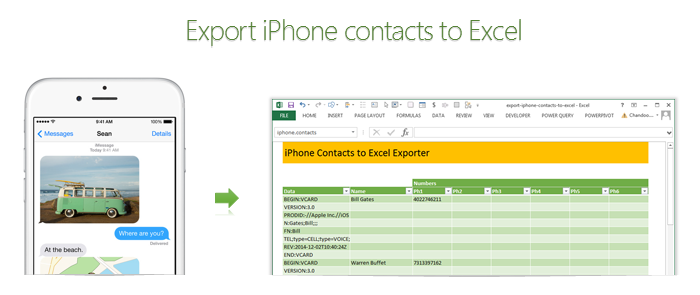 Recently my iPhone 4 crashed. It is 3.5 years old. And just like any other 3 year old, it started acting weird & crazy one night. The next morning it went silent. It won't go beyond the Apple logo whenever I start it. Since I couldn't wait for the phone to start, I took out the SIM card (the phone is unlocked, if you are wondering) and placed it in my old Nokia phone. But alas, none of my contacts are on the SIM. They are in "cloud".
After a day of answering phone calls from everyone including my mom as "Chandoo here", I've decided to get my contacts back. So I logged in to iCloud to download a backup. And the backup was a .VCF file.
Since I wanted to have all my contact numbers in a spreadsheet, I did what any Excel nerd would do. I built a template that can convert VCF data to Excel worksheet.
Continue »