7 Personal Expense Trackers using Excel – Download Today
Keeping track of your expenses is one of the fundamentals of living good life. So I asked you to prepare a personal expense tracker as part of our 10,000 RSS Subscriber Milestone contest. I have received 7 excellent entries in this contest, each capable of making expense tracking a breeze while providing good analytics of the expense data to understand how you spend.
Thanks everyone for participating and making this a huge learning experience for you and I. Personally I have learned several useful formula and tracker related tricks from this.
How to vote?
Each of the 7 entries start with a title including authors name. Each entry includes a small image of the tracker along with few other thumbnails. Click on the images to see them in bigger versions. You can download the source workbooks and play with the trackers yourself.
Tell me which one you liked most by posting a comment with the option number. The winner (option getting maximum votes) will get Toshiba Mini 300 Series Netbook.
That is right. A Netbook. (find out more about the exact model and specs here
)
Please note that these files are copyrighted to original authors and you cannot use them for commercial purposes.
I have included 3 comments against each entry based on my understanding of the tracker. Please share your opinions and reviews using the comments section of this post.
Excel Personal Expense Tracker by Bigtaff [Option 1]
My comments:
Looks awesome
Can handle multiple currencies
Provides excellent analysis on various criteria (by month, monthly, annual, by person, by category etc.)
Excel Personal Expense Tracker by Cnat [Option 2]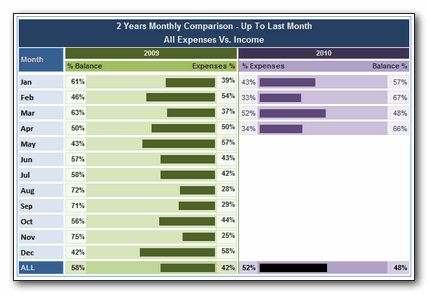 My comments:
Very cool frequency analysis of expenses by date
Good use of in-cell charts to compare income with expenses
Simple, easy to use tracker
Excel Personal Expense Tracker by Ibrahim [Option 3]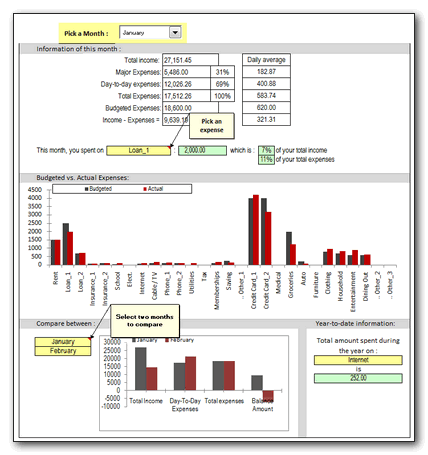 My comments:
Separate sheets for each of the 12 months, good for yearly tracking
Analytics by month or by expense category
Simple Grid like structure for entering data
Excel Personal Expense Tracker by Karthik [Option 4]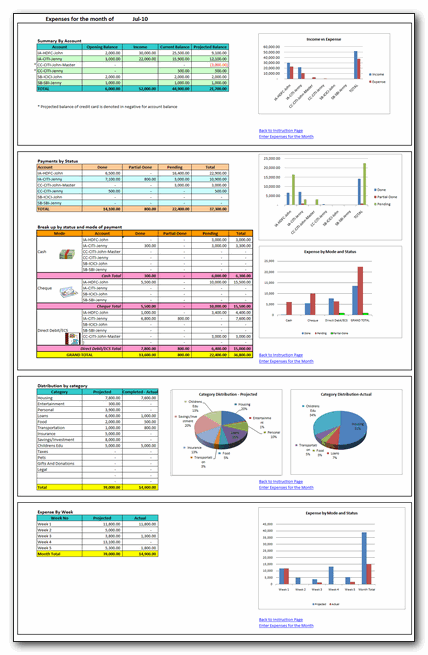 My comments:
Tracks expenses for one month at a time
Tracks various payment modes (cash, check, card) and payment due dates
Nice summary of expenses by account, payment status, category and week
Excel Personal Expense Tracker by Pedrowave [Option 5]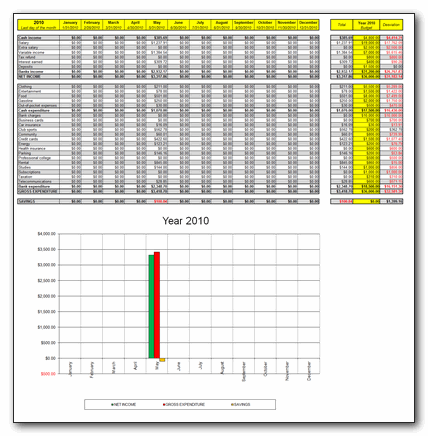 My comments:
Simple tracker with easy input sheet
Option to track by month or by day of month
A simple chart shows income compared to expenses and savings
Excel Personal Expense Tracker by Romeog [Option 6]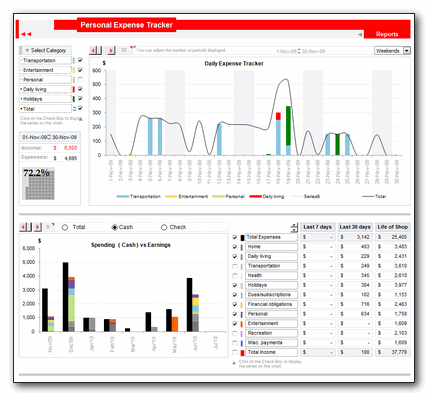 My comments:
Looks awesome, the expense dashboard is quite versatile with ability to view expense data for any month, any number of days etc.
Easy to compare categories and choose which categories to include in output
Simple data entry sheet
Excel Personal Expense Tracker by Tessaes [Option 7]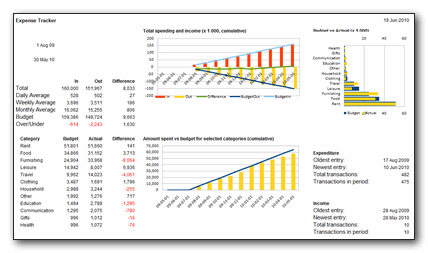 My comments:
Clean input sheets, easy to enter the data
Summaries by category and daily, weekly and monthly statistics
Simple charts to understand how actual expenses differed from budgets
Please vote for the option you liked most:
Use the comments and tell me which option you liked best. Go!
Thank you
I sincerely thank Bigtaff, Cnat, Ibrahim, Karthik, Pedrowave, Romeog and Tessaes for taking time to participate in this contest and make such beautiful and delightful trackers. Thank you so much for your generosity in sharing what you know.
Hello Awesome...
My name is Chandoo. Thanks for dropping by. My mission is to make you awesome in Excel & your work. I live in Wellington, New Zealand. When I am not F9ing my formulas, I cycle, cook or play lego with my kids. Know more about me.
I hope you enjoyed this article. Visit Excel for Beginner or Advanced Excel pages to learn more or join my online video class to master Excel.
Thank you and see you around.
Related articles: