All articles in 'excel apps' Category
My twins (Nishanth & Nakshtra) are now almost 7. They are super keen to learn how computers work. So the other day, I showed them Code.org where there are several coding exercises disguised as games. They loved those games … err coding exercises. So that got me thinking… why not make a game in Excel that teaches kids simple programming concepts.
So I built a Snowman & Hot Chocolate Maze game. In this post, let's understand how to build such a game using Excel VBA.
Continue »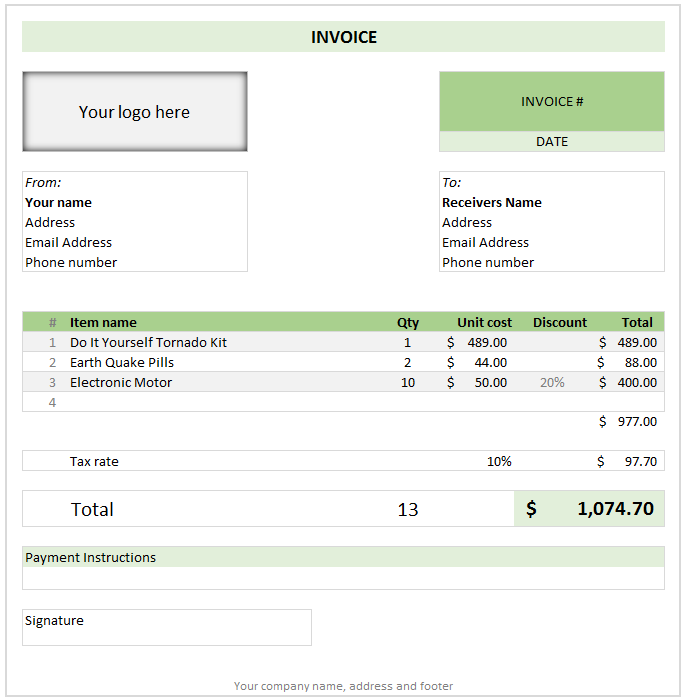 Anyone running a small business knows the oozing bits of joy when you hear a customer saying, "Can you send me an invoice?"
While creating an invoice is an easy task, if you want something that is professional looking, easy to manage and works well, then you are stuck.
That is where Excel really shines. By using an invoice template, you can quickly create and send invoices.
Today I want to share one such template with you all. Why? Because we are awesome like that.
Continue »
Sometimes you think you know something and then suddenly you are surprised. Yesterday was such a moment for me. I have been using Excel for almost a decade now. So naturally I assumed that I know it well. But then yesterday, while doing something I stumbled on a strange screen in Excel that looked like very popular Angry birds game. So I got searching. But there was no mention of it anywhere on net. Then I asked my friend Rollf 'O' Pai, who is in Micros0ft Execl team. First he denied such a thing. But we knew each other so well that he could never lie to me. So he confided. He told me what I had suspected for several years.
There is an Angry birds like video game buried in Excel!!! It was meant to be an Easter egg in Excel 2010 (and 2013), but due to backlash from senior management no one ever published the details about it.
So I asked him "How do I unlock it?". Rollf 'O' Pai asked me to never reveal it to anyone and then told me the recipe.
Once I unlocked I could not believe how cool it is!
Read on to understand how to unlock this game.
Continue »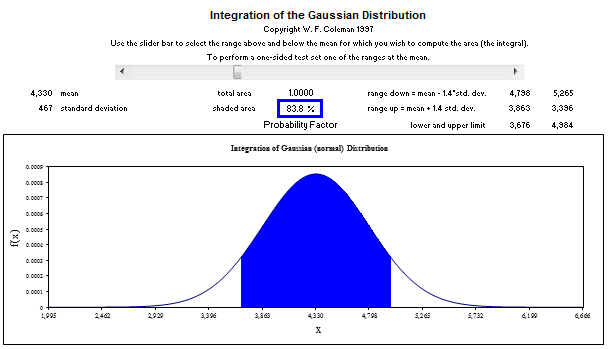 One of the most dreaded courses during my under-graduation is Probability, Statistics & Queuing Theory. We called it PSQT. I struggled to understand the significance and concept of this course as I could barely concentrate in the class. We had a professor, who is probably a genius, but the moment he started the class, I would magically fall in to one of my after-noon naps. When I woke up, we are either in the middle of an elaborate t-test or going thru intricacies of a Markovian queue.
This was all 11 years ago. Later in life, I have embraced the world of probability & statistics. I still fear queues. May be I will get there one day. 😉
A good understanding of statistics & probability theory is necessary if you want to model complex real-life problems using Excel or similar tools. Naturally, Excel has several functions, features & supported add-ins to help you in this area.
Today, I want to share some of this with you. This article is broken down in to 3 parts.
Learning Statistics & Probability using Excel
Downloadable Excel Workbooks to understand
Full blown models & simulations in Excel
Continue »
Last year, Steven shared a beautiful Christmas Gift List template with all of us. It is packed with lots of Excel goodness. Just a few days ago, he emailed me another copy of his file with some improvements. So if you are planning for Christmas shopping and want a handy tracker, you don't want to miss this.
Continue »
Podcast: Play in new window | Download
Subscribe: Apple Podcasts | Spotify | RSS
Over at Newton Excel Bach I spotted the Dynamically Defined Dancing Pendulums. Doug had used Strand7 for the animation.
I thought I could do that in Excel and did.
This post demonstrates some of some basic VBA techniques used to simplify repetitive tasks used during the construction of the project.
For a full project description visit Excel Hero.com.
Continue »
Don't know which way to go ?
Can't make up your mind between alternatives?
Using collected or known data is the best when developing Excel models, but from time to time this may not be available when you are developing your model. This post will look at some options for setting up Dummy Data using Excels Random number functions.
Continue »
Excel can be a bland collection of cells with text and numbers or it can be a playground where you can have interactive engagement with your models.
The choice is yours!
Excel provides a small number of tools to allow you to interact with your models.
These tools are called Form Controls and can be added into and linked to your models data.
This post will look at the various types of Form Controls and discuss their application and use.
Continue »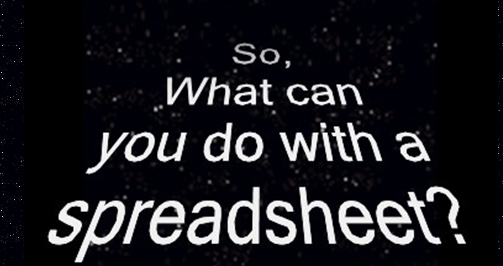 Way back in November, I received this email from Tom, a senior researcher at the Center for Learning Innovation in Australia.
I've been developing & have published spreadsheet applications for teachers for some time now. In particular, I have animations, adventure scenarios etc that can be used to create games for the classroom. I need to promote these so teachers eventually try these and use them. … Perhaps you could post some of these on your site.
What a noble cause, I thought. So I wrote back to him and invited him to share his files along with a guest article. Tom acted quick and emailed me his article and Excel workbooks by Thanksgiving day. I was too lazy and got lost in the flow of things. But now, I am very very glad to feature his work.
There are so many valuable tricks, ideas and powerful concepts buried in his workbook. I encourage everyone to play with his file (you need to enable macros) so that you can learn a thing or two. If you are a teacher, feel free to use the files to make your classroom teaching even more awesome.
Continue »
Theodor, one of our readers, first emailed me in December asking a question. But he also made a promise to share some of his techniques with us thru Guest posts. Naturally, I was too happy and invited him to share a file or two so that I can use them for articles here.
Later during Christmas holidays, he sent me this beautiful Holiday Request Form made using Excel.
Continue »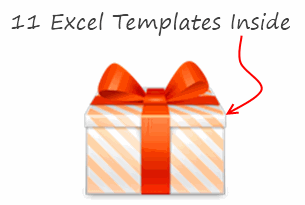 We are just a few days away from 2011. New year always brings hope, cheer, joy and revitalizes us. So naturally many of us embark on journeys with new goals, resolutions, things to do.
Naturally, Excel can help us better manage the new year. In this post, I am featuring 11 templates so that you can have a rocking 2011.
Continue »
Attention brides-to-be, grooms-to-be and everyone believing in "one ring to rule"…, I am very happy to announce the launch of Excel Wedding Planner Template. The premium version is now available for your consideration. Here is a short sales pitch along with links to purchase it. [Click here to get a copy or read full sales […]
Continue »
I am very happy to tell you that Excel Wedding Planner is ready download.
Continue »
Keeping track of your expenses is one of the fundamentals of living good life. So I asked you to prepare a personal expense tracker as part of our 10,000 RSS Subscriber Milestone contest. I have received 7 excellent entries in this contest, each capable of making expense tracking a breeze while providing good analytics of […]
Continue »
Like most of the small businesses, I too use Excel for running various activities including preparing quotations, estimates and pricing models. In this post you can find a couple excel quotation templates that you can immediately use.
The first template is useful for sending quotations for one time work or services.
The second template is useful for sending quotations for hourly work like repairs, services, consulting.
Go ahead and download these excel quote templates to prepare beautiful quotations right from your favorite program.
Continue »