How many times you created a chart in Microsoft excel and formatted it for minutes (and sometimes hours) to reduce the eye-sore?
Well, I will tell you my answer, its 293049430493 times 😉
Worry not! for you can become a charting superman (or elastigirl) by using these 73 free designer quality chart templates in literally no time (well, almost)
These templates will take care of typical formatting activities like,
Remove that ugly Grey color background from the chart
Change the default grid line format from intrusive solid black to a duller shade of dotted Grey
Adjust the fonts (to verdana in this case), remove annoying chart auto-font-scaling
Move the legend to a meaningful location and adjust its size
And, ofcouse, fix the colors
so that you, the user can focus on your data and not on "why in the world anyone would design a default format like this…", so go ahead and unleash the charting pro in you.
Download the free MS Excel chart / graph templates
Click here to download the templates
If you are wondering how to use these templates, scroll all the way down the post 🙂
More Charting Resources
Excel Dashboards – Tutorials & Downloads
Free Excel Downloads
Charts and Graphs
Excel School – My Online Excel Classes
VBA Classes – My Online VBA Training Program
1. Bar / Column Chart Templates:
(29 of them)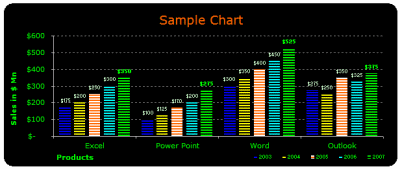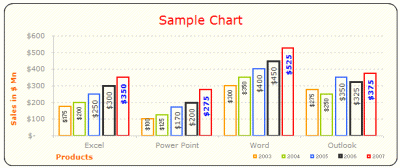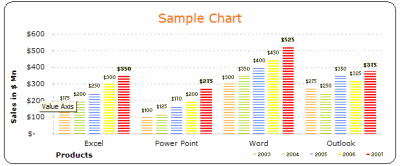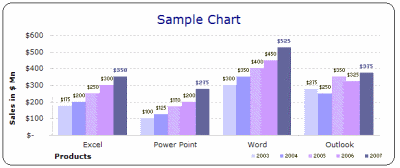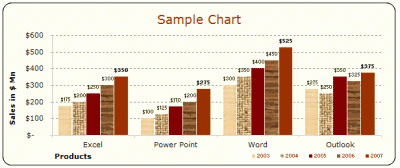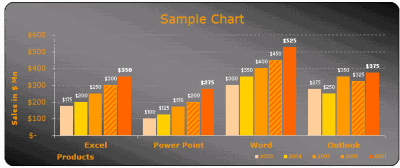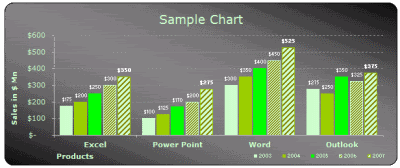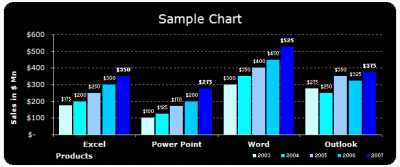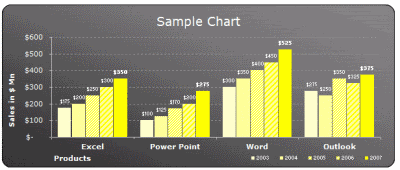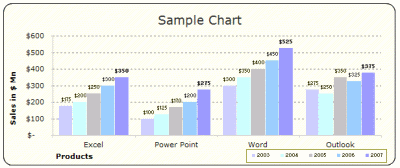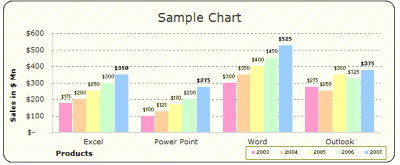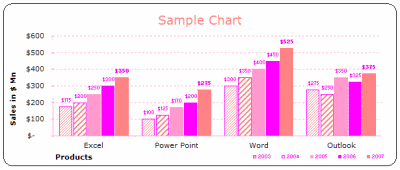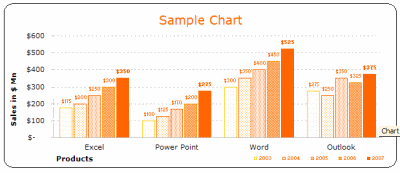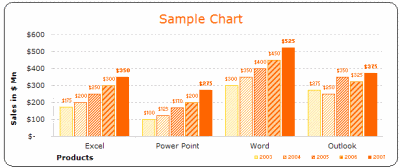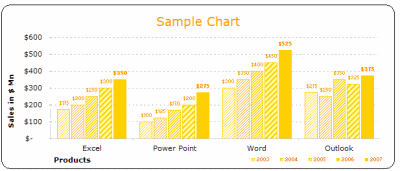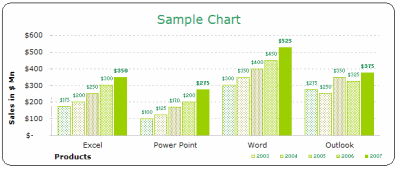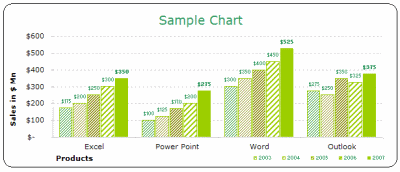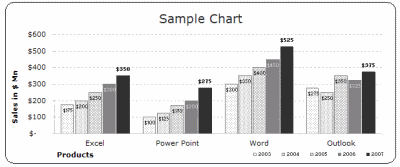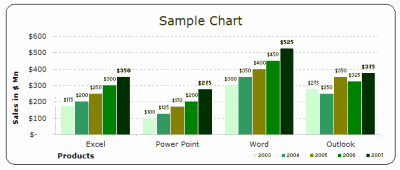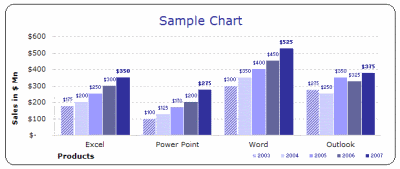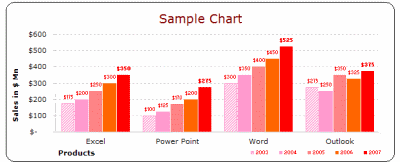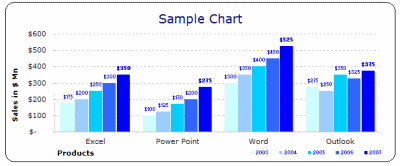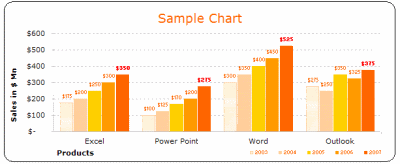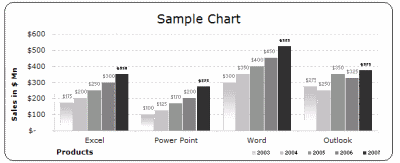 2. Stacked Bar / Column Chart Templates:
(22 of them)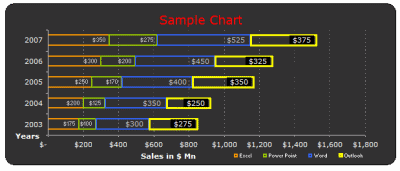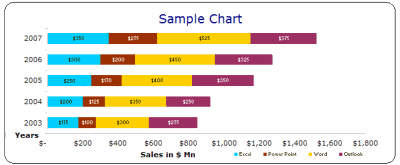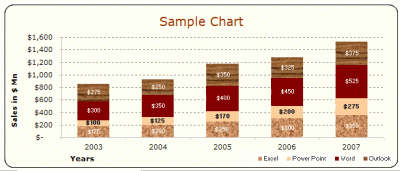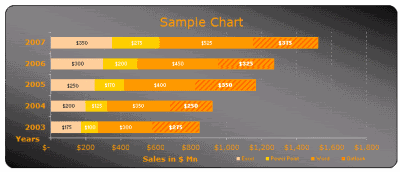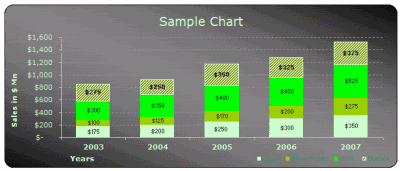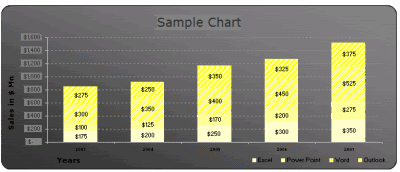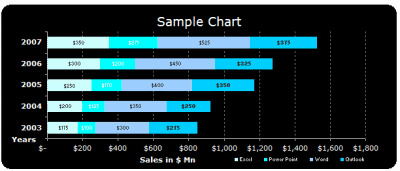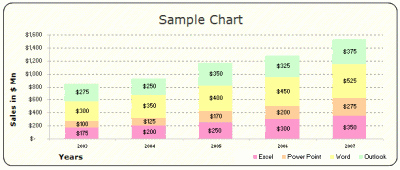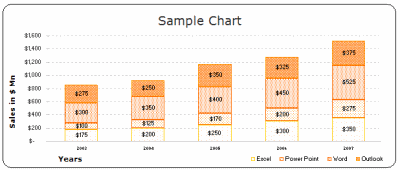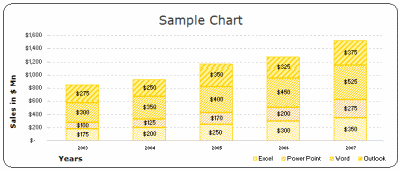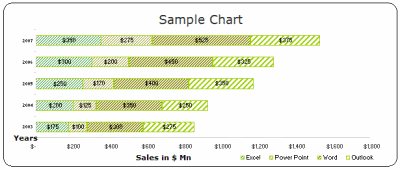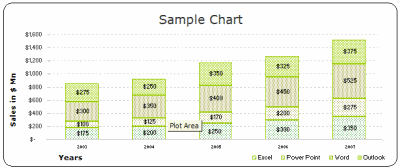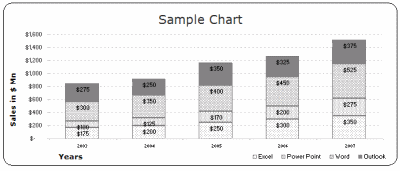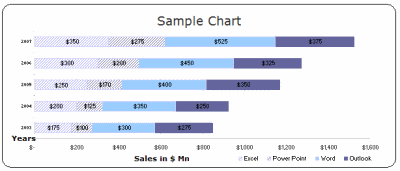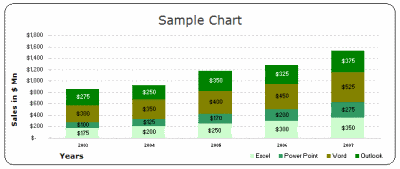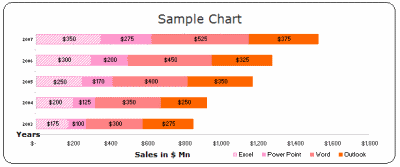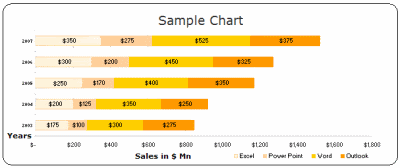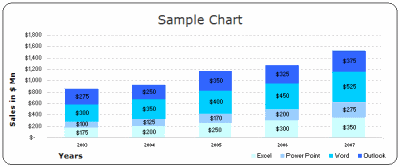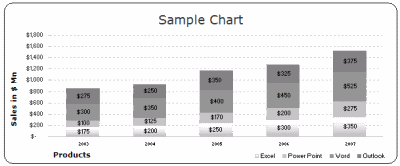 3. Pie Chart Templates:
(22 of them)
Even though I seldom use pie-charts (since they hide more than they show and all that) I know a lot of people do use them and hence here they are,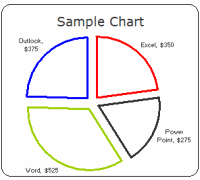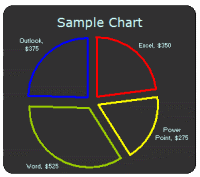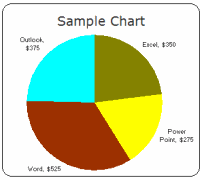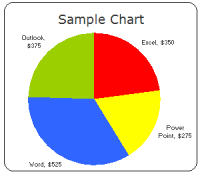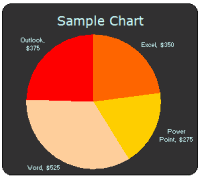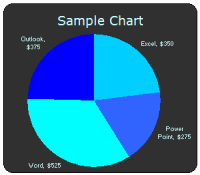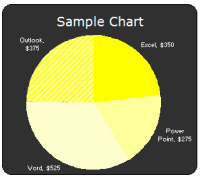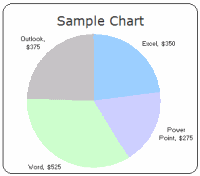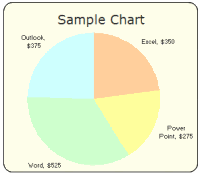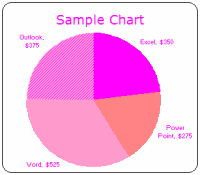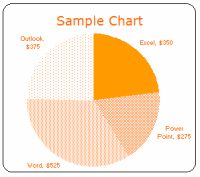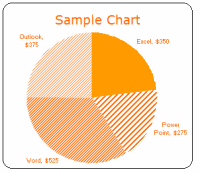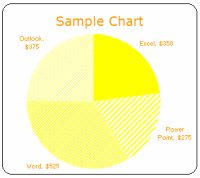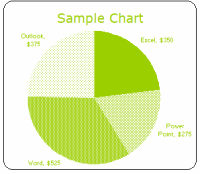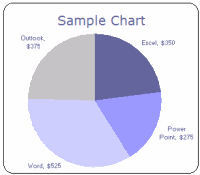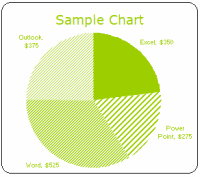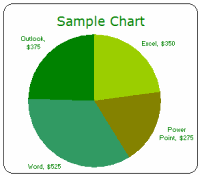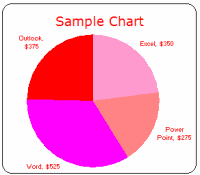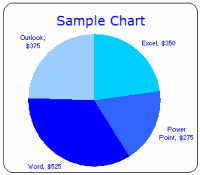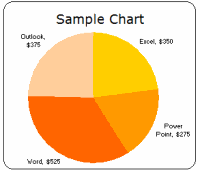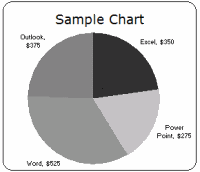 How to use these templates?
Learn more about using chart templates in excel
Method 1 – Easy and Quick:

Download the chart templates (download links at top and bottom of this post)
Copy both the chart you wanted and the "data used" portion
Paste in your workbook
Change the values, remove columns (or add them if you wish)
Modify formatting if needed
Be careful now, as your boss may feel zealous for your charting skills

Method 2: Slightly geeky but works like a charm!

Download the chart templates (download links at top and bottom of this post)
Select the chart you want, right click and select "Chart type" from the context menu
[note: for more detailed steps & how-to, look in the excel worksheets you have downloaded
In the dailog, go to "custom types" tab and select "User-defined" radio button (towards bottom left)
Click on "Add…" button, and give your chart-template a name that you can remember
When you are done, click ok, and the chart is now added to your user-defined-charts library
In future, when you want to use the chart, simply click on charts icon on tool bar, and select the chart type as custom -> user defined ->your chart name
Now, watch out as your charts start stealing eyeballs in the boardroom!
Finally we can say good bye to default chart formats and all the associated eyesore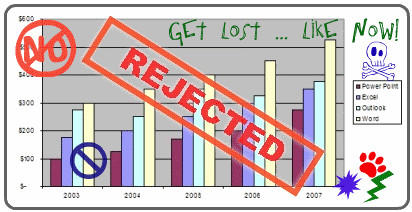 Download the free MS Excel chart / graph templates
More Charting Resources
Excel Dashboards – Tutorials & Downloads
Free Excel Downloads
Charts and Graphs
Excel School – My Online Excel Classes
VBA Classes – My Online VBA Training Program