All articles with 'excel links' Tag
Hi readers… I am in Chennai this week, conducting in-house training at Renault Nissan on Advanced Excel. As I am busy teaching Excel & making young graduates awesome in it, I will not be able to write much on the blog. But don't worry. We have some great articles coming up from Hui & other […]
Continue »
After a long time, I am writing one more Excel links post. First let me share a quick personal update.
I am invited to Lome, Togo to spend a day at Ecobank – CFO conference in 3rd week of September. I will be conducting a one day masterclass on Advanced Excel & Dashboard Reporting. I am excited about this trip as I have never been to any African country. I will post some pics and tell you how it went once I am done with the conference.
Moving on to Excel Links for today,
Continue »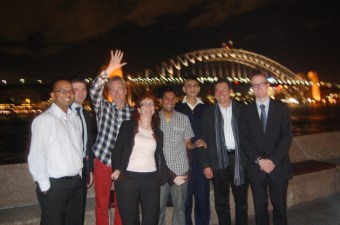 Hello folks,
My flight to Sydney has been lengthy but fun. I have reached here on Sunday morning (8AM) and spent most of the day with Danielle's family. (Danielle is the founder of Plum Solutions. She is the one who invited me to Australia and planned this whole experience for me).
On Monday (30th April), I went exploring the city on foot. I had coffee in the beautiful Queen Victoria Building, attended 1PM church service at the magnificent St. Mary's cathedral, walked thru Hyde park, went to Sydney central station, took at sneak peek at the new Apple store in down town, got back to my hotel, walked to Opera house to meet up with our readers.
Reader meetup at Sydney
We had 6 people turn up for the meetup. It was fun talking about Excel & our journey with these wonderful folks. Here is a pic (you can see the harbor bridge in background & 8 awesome Excel users in foreground, Click on it to enlarge).
Continue »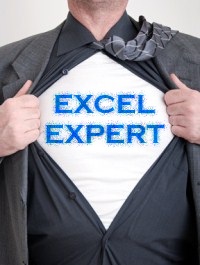 As part of Speedy Spreadsheet Week, I have emailed few renowned Excel experts and asked them to share their tips & ideas to speedup Excel. Today, I am glad to present a collection of the tips shared by them. Read the Excel optimization & speeding up tips shared by Hui, Luke, Narayan, George, Gregory & Jordon.
Continue »
It has been a while since we had an Excel Links feature. So here we go again. But before jumping in to all the Excel goodness, let me share a few tidbits about our Bangkok adventure.
Continue »
2011 has been the most awesome year since we started Chandoo.org.
Without doubt, the credit goes to our community – that is you.
I feel very fortunate to have you in our community. You inspire me to learn & share. I know I said this several times, but everytime, I feel like I have not done enough. Thank you so very much.
Apart from our little community, I feel thankful to many others, who have helped me through out 2011 to make you awesome in Excel. In this post, I am highlighting them & expressing my gratitude.
Continue »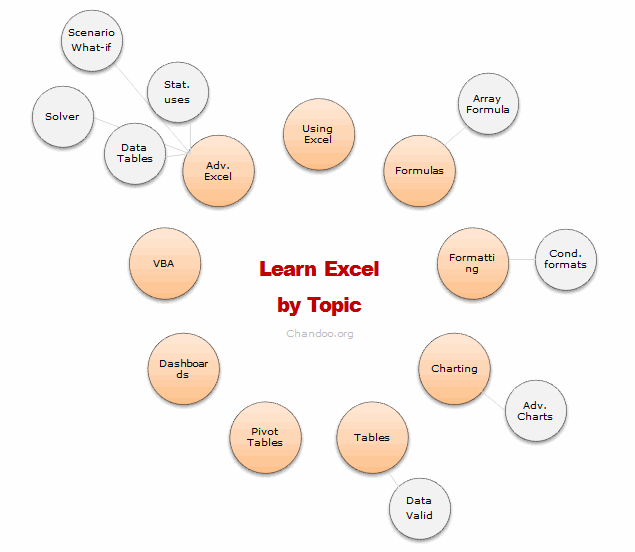 Last week I asked, What is one area of Excel you want to learn more?
More than 250 of you responded to this question. Many of you shared your areas of interest thru comments, quite a few of you also emailed me personally.
So what next?
You told us what you want to learn, the next step is logical. We share some of the best tutorials & examples with you so that you can learn. In this post, we have presented more than 75 links, to help you learn your area of focus.
I have divided this in to 16 areas. In each area, we have identified (upto) 5 best links for you to learn more. I have also recommended 1 or 2 training programs that make you awesome in that area. Plus, if we found any excellent external resources, we have highlighted them as well.
So go ahead and learn Excel.
Continue »
Long time readers of Chandoo.org know that we have a regular featured called as "Excel Links", where I share some interesting Excel articles published around the web. This used to be a weekly feature, then became a monthly thing and later once a few months thing. As I had a hectic weekend, when I got […]
Continue »
It has been a while since we had an Excel Links post. So here we are.
First, I want to update you about our Singapore Workshop.
As you know, we have opened the registrations for this workshop last week. If you are in Singapore and want to attend an Excel & Financial Modeling Workshop, Please consider joining us on July 8- 10. For details & enrollment, visit Singapore Bootcamp page.
Apart from the Singapore workshop, I was busy last week conducting live training at CapGemini, in their Hyderabad office on Excel & Dashboards. It was a very good experience. I learned a lot about practical challenges people face when doing sales reports etc. using Excel.
Continue »
Wow, what a weekend it has been. Indian cricket team has won Cricket world cup 2011. It has been a highly entertaining tournament and the finals were just incredible.
Congratulations to Team India for winning Cricket World-cup 2011.
I am tempted to make a dashboard of sorts to show the journey of Team India in this world cup. But I could not get much time to work on anything. I will post something this week to celebrate the victory.
Read the rest of this post to get 5 recommended Excel resources to learn new things.
Continue »

During last one week, we had a gala time with Dashboard Week on chandoo.org. To wrap-up the week, I am sharing a list of recommended resources, websites, tutorials & ideas for making dashboards.
Recommended Resources on Making Dashboards:
I have broken down this post in to various sections. Click on the links to quickly access the part you want to know or just keep scrolling to get the whole thing.
Continue »
Many of us want to learn advanced Excel and make progress in our career. But how to do it? In this post, I show 3+1 ways in which you can learn advanced excel.
Last week I did an interview with Robert Mundigl of clearlyandsimply.com. Robert is an Excel wizard. You may know him thru the KPI Dashboard articles he has written on chandoo.org a while ago.
We spent about 90 minutes discussing some really cool & advanced Excel stuff. The interview will be available shortly on Excel School for our Dashboard students. But here is a snapshot of the dashboard we discussed in the interview. Robert taught me how to make such a dashboard using Excel.
Continue »
Stage is almost set for my first international Excel workshop. That is right. I am doing a physical excel workshop on Intermediate & Advanced Excel at Maldives between January 23 and 27, 2011. I feel quite excited to do this.
While I derive immense pleasure and learn lots of new things by running Excel School, there is one nagging problem. It is an online program, so the scope of physical interaction with students is limited.
Doing a physical class is a great way to meet new people, gather material for new content, get ideas, learn new things and get challenged. And that is why I am looking forward to do my workshop in Maldives next week.
If you would like to join this workshop: Please call Mr. Guru Raj, Training Manager at IIPD, Malè. His number is +960 7625338. (Workshop agenda)
Because I will be busy with the workshop next week, I will not be able to post much on the blog. I have requested Hui, our guest author to keep you all engaged. So expect some delicious stuff from him while I am away.
Continue »
Wish you a happy new year and Welcome back to Chandoo.org. So how did you celebrate the new year's eve? We put the kids to sleep early and partied till 1. Next day, we took them to a park. The kids loved grass, trees and ran like wind. What about you? As for the new […]
Continue »
Almost an year ago, we had a memorable dashboard contest on Sales Dashboards. We got 32 beautiful, outstanding, well crafted entries and it was a lot of fun learning new tricks & meeting new members of our community. I am planning to have one more dashboard contest and I need your help.
I need you to suggest a topic for the contest (optional: and give some sample data)
Just drop a comment with your suggestions (and point to source data if any). We will have a dashboard contest on one of those topics.
Read the rest of this post to get some useful Excel related links.
Continue »