All articles with 'excel links' Tag
Obviously, everywhere you look this week, you find advice on how to do better this year.
Well, you don't have to wait for a new year to become awesome at your work, any day is new year for the rest of your life.
So, today I want to share 12 steps to learn Excel and becoming awesome. But first I have a secret to confess…,
I think becoming awesome in Excel useless.
What we really want is, to become awesome in our work. Since we spend a lot of time using Excel (and other office software), knowing how to use these better can have a huge impact on how we do our work.
In that spirit, lets look at 12 steps to learn Excel so you become awesome in your work.
Continue »
So we moved to Wellington, New Zealand few weeks back (on 17th of July 2016, to be precise). After spending first 3 weeks in Jeff's house and a hotel, we moved in to our rental home over the weekend (on 6th of August). Around the same time, the worst of Wellington winter waved welcome to us. We quickly learned how to stay warm indoors (layers, hot water bottles, rugs and more layers). Kids started going to school few days back and they are loving it. I bought a bike and managed to go out on few rides on the hilly roads of Wellington and found a strange for sale sign too.
Anyhow, Since we didn't have internet connection until today, I thought I will start by sharing a few Excel links with you. Check them out to get your fix of spreadsheets.
Read on…
Continue »
2015 has been the most awesome year since starting Chandoo.org Thank you so much for making it happen. This year, more than 11 million people visited our site (up 8%), learned something and took first step to become awesome in their work. 2015 has been an amazing journey, thanks to all your visits, listens, purchases, […]
Continue »
Quick update about Dashboards for Excel book:
As you may know, my first print book – Dashboards for Excel (co-authored with Jordan Goldmeier) is supposed to release today – 15th September, 2015. But unfortunately, there is some delay with the printing process, so the book is not available yet. Our publisher, Apress, tells us that it can take two more weeks.
Thanks to all of you who pre-ordered this book. I am sorry for this unexpected delay. Just few more weeks and you will be reading it. 🙂
Time for another round of Excel links
Continue »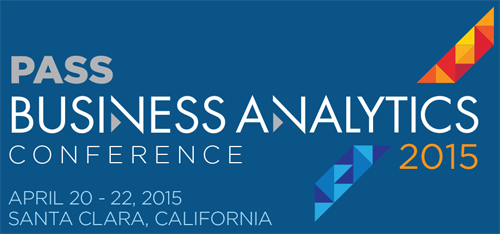 In about 3 days, I am leaving to USA for participating in PASS Business Analytics conference – 2015. It is an annual event for people in analytics profession. This is the first time I am attending & speaking at the event. I am so excited for many reasons.
I will be meeting many Excel bloggers, authors & internet friends for the first time
I will be meeting many of you (readers, listeners, followers & customers of Chandoo.org) too
I will be speaking at an awesome conference
I will be visiting San Francisco for the first time in life
I will be meeting a few college friends too
All this excitement means, I have too much going on. But that shouldn't leave you out . So here are a few awesome Excel links for you. Check out and learn.
Continue »
2014 has been the busiest year since starting Chandoo.org. Wow, that is 11 years of breaking previous records. Thank you. In 2014, we published 128 posts (up 27% YoY), received 6,000+ comments (down 19%). Our forum had 8,700+ new members, 6,650 new threads and more than 42,000 posts in 2014. This year, I have also launched Chandoo.org podcast. […]
Continue »
2014 has been the most awesome year since starting Chandoo.org

Thank you so much for making it happen. This year, more than 10 million people visited our site, learned something and took first step to become awesome in their work. Each & every day of 2014 felt invigorating, exciting & blessed. I could meet 100s of you face to face during my travels to Houston & Dallas in September this year.
A big thanks to you, my reader, for supporting me and choosing chandoo.org as partner in your journey to awesomeness.
Apart from our readers, there are also countless people, websites, books, companies which helped me have a fantastic year. This message is my way of saying thanks to them.
Continue »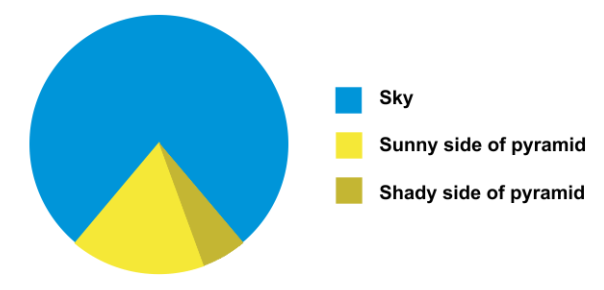 Hello folks, how are you?
I have an announcement for you.
It is almost holiday time. Every year, Chandoo.org celebrates holidays with a 3 day sale on our most popular product – Excel School training program. The sale for this year will be,
10th December to 12th December (Wednesday to Friday)
What is on sale?
You will be able to save $30, $50 or $100 on our most popular courses
Excel School + Dashboards program ($30 discount)
Excel School + VBA + Dashboards ($50 discount)
Excel School + VBA + Power Pivot + Dashboards ($100 discount)
More details & links for Sale page will be available on 10th of December. Stay tuned.
Excel Links
It has been a while since we had a round of Excel links. Here are some cool tips & links for you.
Continue »
Hello friends,
First a quick update about state migration visualization contest.
We got more than 50 wonderful entries for this contest. I have compiled 50% of the entries. Due to personal reasons (its annual vacation time at our household), I had to delay the rest and resume it after first week of June. So the results will be announced in 2nd week of June. Thanks for understanding and your patience. Watch this space for mind-boggling dashboards in 3 more weeks.
Click "Read more" to get a sneak-peek at 3 random entries & 4 useful Excel links.
Continue »
Outside of a dog, a book is a man's best friend. Inside of a dog it's too dark to read. -Groucho Marx
We don't have a dog (yet), but we have a lot of books. Anytime I am in a bookshop, I feel like a mosquito in fat-camp. So you can imagine me smacking my lips when I saw your suggestions for favorite Excel books recently. There were more than 50 different books recommended by our readers. Of course I cannot buy all the 50 in one go. That would make Jo (my wife) angry. So I bought one that most of you recommended.
Ctrl + Shift + Enter by Mike Girvin
It is a book about array formulas, advanced formulas and data analysis techniques. I am eagerly waiting for the delivery to devour it. Once I am done with it, I will post a review here.
What about you? What Excel book are you reading now? Please share in comments.
Continue »
2103 has been the most awesome year since starting Chandoo.org.
This year, more than 10 million people have visited Chandoo.org and took steps to become awesome. Every day of 2013 felt blessed, inspired and wholesome, thanks to your support, love and kindness. Thanks to my travels (USA & Malaysia), I could meet hundreds of our readers face to face and get to know them better.
Many many thanks to you for your support in 2013.
Apart from you, my reader, there are many others who helped me in the year 2013. This message is my way of thanking them.
Continue »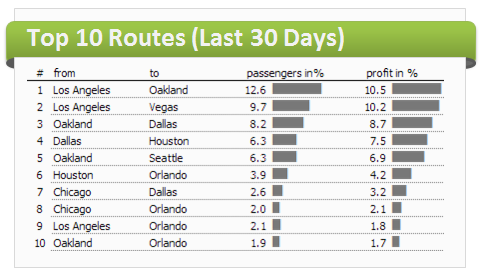 As the launch date for our 2nd batch of Power Pivot class nears, my plate looks fuller than ever. Fine tuning the course details, preparing our online classroom for new batch of students and coordinating with Rob for video recording etc.
But I wanted to take a few mins today and share with you some really useful Excel tricks, ideas and examples from web. I found these really useful and inspiring. I am sure you will learn from these links as much as I learned.
Continue »
Hello there,
My travel to US was fantastic and fun. Many thanks to Jocelyn & Rob Collie, who found a nice apartment for us and made sure we are settled down in almost no time. Weather has been excellent so far too with lots of sunshine and blue skies. We went to a nearby park the other day and kids really loved walking on trials and exploring.
Gentle reminder
Today is last day to sign-up for my USA Masterclass

Today is last day to join my USA Advanced Excel & Dashboards masterclass with early bird discount. If you live near Chicago, Washington DC or Columbus and love Chandoo.org style of teaching, then you will benefit alot from my masterclass. We have very few spots left in Chicago & Columbus. So go ahead and book yours today and save $200.
Click here to know more and join us.
Continue »
This year has been the busiest year since the inception of Chandoo.org. We had 161 posts, 8,900+ comments, 33,500+ forum posts. We have trained more than 2,500 students thru training programs like Excel School & VBA Classes this year alone. More than 6.5 million people visited our site this year (up 82%),  consuming a whopping […]
Continue »
2012 has been the most awesome year since we started Chandoo.org.
The credit for this goes to our community of Excel users – that is you.
For practically every day of 2012, you have inspired me (and all of us at Chandoo.org) to learn something new, share and make you awesome. I know I say this many times, but I can never feel enough – Thank you for your support to Chandoo.org.
Apart from you, there are many other amazing people & companies that played a role in our success. In this post, let me highlight them & express my sincere gratitude.
Continue »