All articles with 'announcements' Tag
Hi all,
Time for a personal + blog related update. Bring a cup of your favorite brew, sit back, relax and read on. Read about our 2 years in New Zealand, Excel School v2.0 and revised blogging schedule. Catch glimpses of our live in NZ too.
Continue »
Hellow there…
I wish you a merry Christmas & Happy New Year 2018. May your holidays be filled with joy, togetherness, celebrations and fulfillment. May your new year be filled with hope, energy and awesomeness.
I want to tell you how thankful I am for all your support in this year. Each time you click, visit, read, comment, share, view, listen, purchase, subscribe, follow, question, discuss or email, my heart is filled with gratitude and happiness. Thank you for all the love and support. 2017 has been another amazing year in Chandoo.org journey and I owe this to you.
Continue »
A big, warm & pleasant hello to you.
I wish you a merry Christmas & Happy New Year 2017. May your holidays be filled with joy, togetherness, celebrations and fulfillment. May your new year be filled with hope, energy and awesomeness.
I want to tell you how thankful I am for all your support in this year. Every time you visit our website, read an article, leave a comment, enroll in a course, purchase a product, read one of my books, listen to a podcast episode, watch a video or tell your friends about Chandoo.org, I feel nothing but gratitude, thankfulness and amazement. 2016 has been a remarkable year in our journey and I owe this to you and your support.
Continue »
Its party time! A while ago, we ran a contest asking you to visualize financial metrics data. We got 30 awesome entries. Today let's reward the winners.
But first a quick note: Congratulations to all the entrants. I have learned a lot just by playing with your files and exploring them. Thank you so much for taking time to share your knowledge with all of us.
Continue »
Time for a quick personal update. We (Jo, kids & I) are moving to New Zealand on July 15th. We are going to Wellington and will be living there for next 2 years. New Zealand…Really? Why? How? To understand that, we need to go back in time, to EDATE(TODAY(), -75). In April 2010, I moved back to […]
Continue »
Hi folks,
I have an exciting announcement for you. Starting this month, I will be running a monthly master class on advanced Excel. This is a video class to help advanced users learn creative, powerful ways to use Excel in their day to day work.
What is this Master Class?
The idea is simple. Every month, I will create a lengthy video discussing one of the below topics, specifically targeted at advanced Excel users. As our blog grew, we have a lot of experienced, advanced users and I want to help you achieve more. You will learn,
Dashboards
Data Analytics
Visualizations
VBA / Macros
Business Modeling
Business Intelligence
Each class will be on an different topic with in-depth coverage, creative outputs and awesome techniques. You can sign up for the class that suits your needs.
Continue »
2015 has been the busiest year since starting Chandoo.org.
Wow, that is 12 years of breaking previous records. Thank you.
In 2015, we published 124 posts (down 3% YoY), received 6,300+ comments (up 5%). Our forum too had busy year with 1000s of new members and 5,000+ new threads. Chandoo.org podcast continued to shine, we had 24 episodes this year and reached the 50 episode milestone. Our podcast episodes has been downloaded more than 900,000 so far since launch (in March 2014) with 600,000+ downloads this year alone!!!
Fun fact: People have spent 6.8 million minutes in 2015 listening to Chandoo.org podcast. (assuming only 50% of downloads materialized to listens)
We have trained more than 1,800 people thru my online classes – Excel School, VBA Classes & 50 ways to analyze data program.
Continue »
Today is a school holiday for kids. So we (Jo & I) are taking them to zoo for a day of walking, picnic and family time. Before I rush, I want to share two quick announcements with you.
KPI contest winners:
Thanks for everyone who participated in our recent KPI data visualization contest. Each and everyone who made the final list is a winner in my book. You have creativity, passion and a sense of sharing.
After reviewing all the entries and considering our judge's opinions, here are the winners:
Continue »
Hi folks,
I am excited to announce Awesome August. It is a month-long effort to make you awesome in various aspects of Excel.
Awesome August… What is it?
For each and every day of August 2015, I am going to publish a new piece of content – an Excel tip, a formula technique, a charting solution or a productivity booster. 31 days – 31 pieces of awesome content.
Sounds Yummy? Participate in Awesome August:
There are 4 ways to participate in Awesome August
Sign-up to Chandoo.org newsletter. Get weekly emails with links to all the Awesome August content.
Comment & Win: Comment on any of the Awesome August posts. 31 random commenters will each get $31 Amazon gift-card.
Ask your friends & colleagues to participate. Send them to Chandoo.org/AwesomeAugust
Continue »
Yay, bring out the birthday hats, candles, cake & confetti. Chandoo.org podcast is 1 year old.
In this one year, we had 31 sessions, 4 guest appearances, 390,000 downloads & lots of 5 star reviews. Thank you so much for making it a grand success so far.
To celebrate the occasion, I want to reward 3 lucky listeners of our podcast.
How to participate in this contest?
Simple. Figure out what your favorite Excel tip is.
Open your smart phone's voice recorder app

on iPhone use the Voice Memos app
on Andriod use sVoice or voice recorder widgets
If you cant find these apps, just Google record audio <your phone name>

Record the tip (less than 3 mins duration)
Please say your name at the end of recording.
Send the audio file by email to hello@chandoo.org
Do so before

end of day 16 March 2015 (Monday)
Once I collect all the tips, I will feature some of them in next episode of Chandoo.org podcast.
Continue »
If you are an Excel enthusiast, here is a feast for you.
Just a small glitch, it is a not feast you enjoy with mouth, it is a feast you consume with eyes, ears & mind.
It gives me immense pleasure to invite you to this feast.
Continue »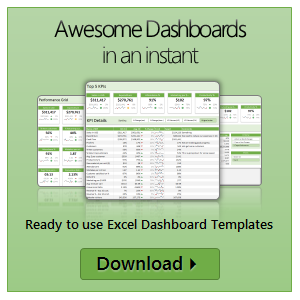 Friends and readers of Chandoo.org, my newest download, Excel Dashboard Templates are available for your consideration. Click here if you are ready to get them. Read on to know more.
What are Excel Dashboard Templates?
As the name suggests, these are ready to use Excel templates for creating awesome, informative, easy to understand & quick dashboards with your data. You just enter your data, set up few calculation options, decide how your dashboard should look & bingo, a beautiful & insightful dashboard will be created for you. These dashboards are optimized to look great, convey key information & prompt correct action.
Who should buy these templates?
Analysts, managers, reporting professionals, business owners & executives. These templates are designed to help anyone preparing Excel based dashboards, scorecards or KPI reports.
Benefits for you
Design awesome dashboards in minutes, not months: Don't waste hours trying to figure out formulas, chart settings and layouts. Instead focus on what your users want, how your business works and use those insights to tell the 'Excel Dashboard Template' what you want. Save time and look awesome.
Accommodate change elegantly: People change. Businesses change. What your boss wanted last month is no longer what she wants today. So when someone asks you, "hmm, can you show me YTD data instead of last 13 months", or "Can I see top 10 KPIs instead of all", you just smile and tap a few clicks and bingo, the new dashboard will be ready. These templates are designed to handle change (data, requirements, design preferences and insights).
Beautiful & Informative: These templates are designed with a delicate balance of beauty & insight. Everything is seamlessly designed, perfectly aligned and precisely calculated so that you & your boss can focus on the insights & decisions. Time tested and well honored visualization principles & guidelines are observed thru-out the reports.
Built for starters, built for pros: Whether you are just starting with Excel or a seasoned pro, you can find the templates right up your alley. For advanced users, we have many customizations to whet your appetite. Want to build a custom calculation or include another type of sorting, you can do it by tinkering with 'calculations' sheet.
Continue »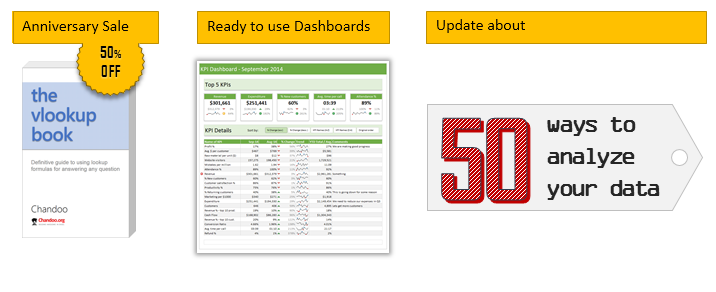 Hello awesome folks. It has been a while since I posted on Chandoo.org. And there is a reason for that. As you may know, recently (on October 12th) a category 3 cyclone (hurricane) passed thru our city devastating trees, power lines, cellular towers, old houses & roads on its way. This means our family was left without power, water, telephone and internet for almost 10 days. Early last week we got power & water. Then slowly the internet started working too. (more on this here)
I am swimming thru heaps of email & backlog work. Thanks to everyone who emailed me with kind thoughts, prayers and love. I can't tell you how thankful I am for having you in my life.
I am really glad to be back online, sharing my stories, knowledge & tips with you all.
As it has been a while, I want to share a few quick announcements first.
Continue »
Hello friends,
Let me stop our broadcast of Excel tips to bring an announcement.
Houston, we are going to get awesome
As you may know, I am doing 4 days of live masterclasses on Advanced Excel, Dashboards, Power Pivot & Data Analytics in Houston (Texas) this September.
15 & 16 September (Mon & Tue) on Advanced Excel & Dashboard Reporting
17 & 18 September (Wed & Thu) on Power Pivot & Data Analytics
This 4 day masterclass is aimed at managers, analysts, reporting professionals, executives in sales, marketing, customer service or anyone who wants to learn about Data Analytics, Advanced Excel, Dashboard reporting.
Please click here to know more.
Continue »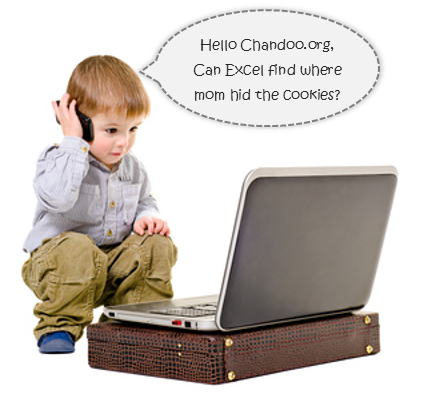 Time for another round of open-mic weekend.
As you know, Chandoo.org has been running a podcast show for last few months. We have completed 14 episodes as of today. For the 15th episode, lets have an "Ask Chandoo" as the theme.
What you need to do:
Simple. Head over to ask.chandoo.org and submit your questions. You can leave me a voice-mail or post your questions
What happens next?
I will listen (or read) your questions and choose a handful for the session 15 of our podcast.
What you get:
If your question is picked up for the podcast, you will receive the 25 Excel tips e-book.
Continue »