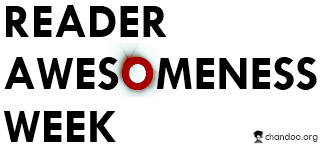 Last week I announced Reader Awesomeness Week to celebrate the passion, attitude and knowledge of our little community here. I got 9 interesting and beautiful entries from our readers. In this post you can see 9 tips & downloads submitted by our readers. Click on the below links to jump any one or read all of them.
plus, these 3 were already shared with you last week.
Travel Site Dashboard – Review & Download by Francis
Thanks Everyone
Thank you each and everyone of you for making this a success. I have learned a great deal of excel and charting stuff over the last week and I am sure you too would have benefited some. Please drop a note of thank you if you have enjoyed any of these tips.