All articles with 'project management templates' Tag
Do you manage projects? You are going to LOVE ? this one. In this in-depth tutorial, learn how to create a fully interactive & dynamic Excel Project Management dashboard. Sample files & video instructions are also provided.
Continue »
Create a gantt chart with ability to filter by levels. This drill-down gantt chart in Excel is useful for seeing activities by module or team. Read on for full instructions + downloadable template.
Continue »
Risk comes from not knowing what you are doing. Warren Buffet If you ever ask a project manager what they are up to, they will tell you "I have no idea". So risks are quite common in project management. That is why I made this awesome free Excel risk map template to keep track and […]
Continue »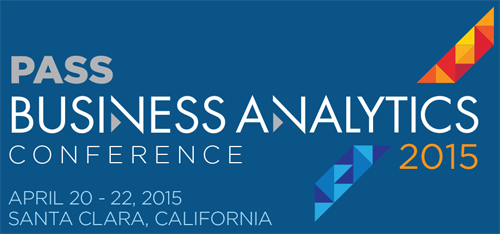 In about 3 days, I am leaving to USA for participating in PASS Business Analytics conference – 2015. It is an annual event for people in analytics profession. This is the first time I am attending & speaking at the event. I am so excited for many reasons.
I will be meeting many Excel bloggers, authors & internet friends for the first time
I will be meeting many of you (readers, listeners, followers & customers of Chandoo.org) too
I will be speaking at an awesome conference
I will be visiting San Francisco for the first time in life
I will be meeting a few college friends too
All this excitement means, I have too much going on. But that shouldn't leave you out . So here are a few awesome Excel links for you. Check out and learn.
Continue »

Gantt charts are a very popular way to visually depict project plans. Today, let us learn how to use Excel to make quick & easy Project Plan Gantt Chart.
This is what we will be creating.
Continue »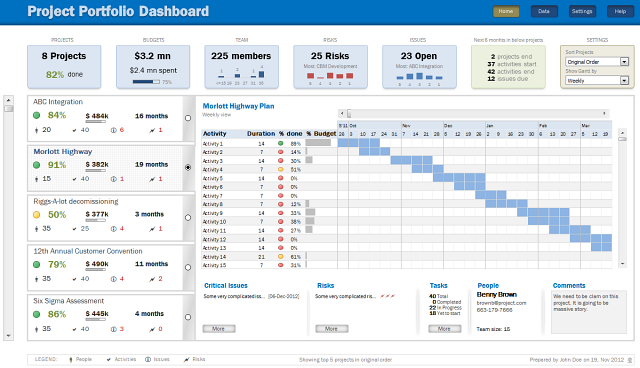 In this 2 part tutorial, we will learn how to design a project portfolio dashboard. Part 1 discussed user needs & design. Part 2 will show you Excel implementation.
Final Implementation – Project Portfolio Dashboard
First lets take a look at the finalized dashboard implementation. Continue reading to learn more & download this dashboard.
Continue »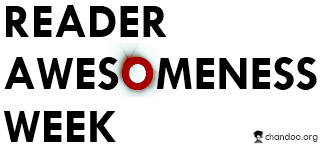 Last week I announced Reader Awesomeness Week to celebrate the passion, attitude and knowledge of our little community here. I got 9 interesting and beautiful entries from our readers. In this post you can see 9 tips & downloads submitted by our readers. These include a project management template, a macro to remove blanks, a technique to make Google Earth maps using Excel and several other interesting tips & tricks.
Go ahead and read them, download attached workbooks and become awesome in Excel. 🙂
Continue »
Some of you know that I sell a bundle of Project Management Excel Templates. The bundle includes 24 ready to use templates for Gantt Charts, Timesheets, Project Dashboards, Status Reports, Time Line Charts, Issue Logs, To do Lists and more. Launching these templates is one of the best moves in my life. They have been […]
Continue »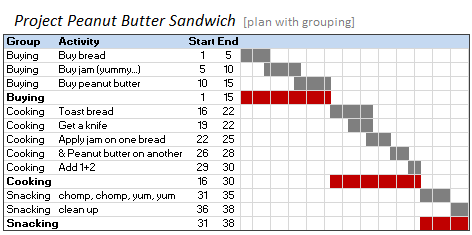 In Excel Gantt Charts part of our project management series, we have discussed about how using Conditional Formatting and Formulas we can make a gantt chart like this: But when you have large project plans, gantt charts like above can get pretty intense and hard to read. So a better approach is to group various […]
Continue »
It is very usual for retailers to offer huge discounts and offers during thanksgiving, to celebrate the onset of Christmas shopping season. In that spirit, I am announcing PHD thanksgiving sale. The sale is open from now to 26th December, 2009.
If you have already purchased something from me in the last 30 days (that is since 25th October, 2009): You are still eligible for these deals. Just reply to the "purchase confirmation" e-mail I sent you when you bought the stuff and I will give you the offer…
Continue »
As of yesterday, the project management templates have crossed 100 customer milestone. That is right my friend, one hundred project managers have chosen to manage their projects better using our templates. I have asked our customers to share their feedback and this is what they say: I think that the templates are excellent. A million […]
Continue »
Debra at Contextures is having an Excel Fall Giveaway and you could get a free copy of Project Management Bundle by sharing your excel nightmare or excel costume idea. It is that simple. Go here. PS: the flight to Copenhagen was good, I am safe in Scandinavia, regular broadcasting should resume shortly.
Continue »
I have a super exciting news for all our members. During the last several weeks, I have been working on making 24 strikingly remarkable and easy to use excel templates for better project management. Finally the bundle is ready. You can get a copy of the bundle starting today.
Continue »