All articles with 'e-books' Tag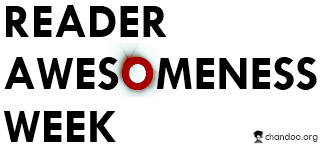 Last week I announced Reader Awesomeness Week to celebrate the passion, attitude and knowledge of our little community here. I got 9 interesting and beautiful entries from our readers. In this post you can see 9 tips & downloads submitted by our readers. These include a project management template, a macro to remove blanks, a technique to make Google Earth maps using Excel and several other interesting tips & tricks.
Go ahead and read them, download attached workbooks and become awesome in Excel. 🙂
Continue »
Francis J Hayes runs probably one of the most popular excel news letters. His email newsletter, called as "The Excel Addict" has an interesting nugget, tip or trick every week. I have been reading his emails for the last few months and I really enjoy them. So naturally I got curious when I heard about Francis' e-book titled "101 Secrets of a Microsoft Excel Addict". Yesterday I purchased a copy of the book and there are so many hidden gems in the book that I had to tell you about it.
Continue »
It is very usual for retailers to offer huge discounts and offers during thanksgiving, to celebrate the onset of Christmas shopping season. In that spirit, I am announcing PHD thanksgiving sale. The sale is open from now to 26th December, 2009.
If you have already purchased something from me in the last 30 days (that is since 25th October, 2009): You are still eligible for these deals. Just reply to the "purchase confirmation" e-mail I sent you when you bought the stuff and I will give you the offer…
Continue »
Anyone working on the data using excel will know the importance of lookup formulas. They are vital for making almost any spreadsheet or dashboard. That is why when my friend John Franco, who maintains Excel-Spreadsheet-Authors.com, wrote to me about his new book Excel lookup toolbox I was truly excited. In this post I am going to share my review of this product.
Continue »
Over the last few years, there has been much debate about the merits and perils of Microsoft Ribbon UI in Excel 2007. Personally I think ribbon is a good way to explore an application. I have gotten used to it since I tested excel 2007 for first time. Now, during the rare occasions I work […]
Continue »
I wrote an excel formulas e-book that makes learning 75 most frequently used excel formulas as simple as eating pie. If you are wondering the book is worth your investment, read these wonderful reviews the book has received from fellow excel bloggers in the community. Jimmy on Code for Outlook and Excel and Tony on Support Analytics.
Continue »
Okay, that may appear a bit too fast. But the new improved version of our excel formulas e-book, now called "Excel Formula 1" is out today. I have included 25 more formulas and improved the content and layout greatly. The book costs $10 and you can buy it from here. If you want to be […]
Continue »
Remember the PHD Excel Formula Helper Tool? Good, now it is available as an e-book, so that you can take a print out of all the formulas or save it on your disk and learn formulas at leisure.
For 5 $ you can buy this e-book and read it at your leisure.
Continue »