All articles with 'powerpoint' Tag
This is a guest post by Chirayu, a member of Chandoo.org forum.
Animating Charts in PowerPoint cannot be done without the help of 3rd party software's that create a flash file of the chart & embed it into the presentation.
However there is a workaround for this. Save your chart as multiple images & insert them (overlapping on top of each other). Use VBA on Developer tab Controls such as Combo Box, Option Button, Check Box etc. to "Bring To Front"" the corresponding image. Thus giving the illusion of an Animated Chart in PowerPoint.
This guide will teach you how to animate the charts, using the three Developer tab Controls that were mentioned before. The code & functionality only works in Slide Show Mode. File must be saved as PowerPoint Macro-Enabled Presentation (*.pptm)
Continue »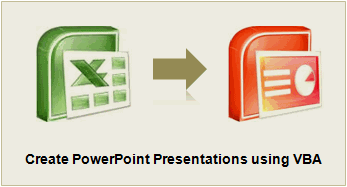 You've been there before. It's almost 5:00, and you are going crazy trying to finish the presentation due for a monthly performance meeting the next morning. The model is refreshed, and now it just takes a LOT of copying, pasting, and positioning to get the PowerPoint ready. Finally, the slides are finished…, until you read a new message from your boss requesting a minor change. But of course her change means you have to start all over with the copy and pastes…
There is always a better way! In the Oil and Gas industry, I constantly have monthly reports to assess the performance of our operating assets. Excel VBA makes it a cinch to automate the entire process. So when a simple change is requested, the presentation is automatically generated with the click of a button. No more wasting time!
Continue »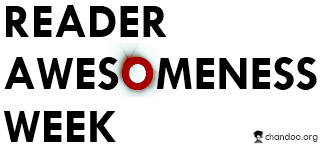 Last week I announced Reader Awesomeness Week to celebrate the passion, attitude and knowledge of our little community here. I got 9 interesting and beautiful entries from our readers. In this post you can see 9 tips & downloads submitted by our readers. These include a project management template, a macro to remove blanks, a technique to make Google Earth maps using Excel and several other interesting tips & tricks.
Go ahead and read them, download attached workbooks and become awesome in Excel. 🙂
Continue »
Starting this month I will announce one member of our little community as member of month. It is to honor the contribution they made.
Jeff Weir is our member of month for July, 2009. He not only commented more than 40 times in the last month, but he even wrote a marvelous guest post on the chart busters series. I have learned several valuable excel and charting tips from him in the past few weeks. I am sure some of have too. Thank you Jeff.
Also in the post we have some excel links worth checking.
Continue »
What a Monday it is. Most of the us woke up to find that whatever we have been accumulating for the last few years in investment gains has been wiped out (BSE Sensex at 2 year low, Dow slips below 10000). Not a very pleasant way to start the week, but then may be this […]
Continue »
or Powerpoint Cartoon #2 On a more personal note, I have migrated this blog to spanking new version of wordpress 2.5, which promptly broke several of my installed plug-ins. I couldnt get enough time in the morning to figureout what went wrong, so checked the blog quickly in IE and Firefox and it seemed to […]
Continue »
Saturday night was fun with a part at colleague's house. Then…, You can also see all the 3 panels together here.
Continue »