All articles with 'surveys' Tag
I am in Sydney and yesterday we had a meetup of Sydney Excel users. Around 15 people turned up for the event and we talked about various Excel related topics over few drinks. One of the questions that came up was,
I learn and use Excel in better ways. But my boss doesn't how to open the workbook and use simple stuff like filters, slicers, sorting and selecting. So I end up sending screenshots or PDFs instead of powerful Excel files. What to do?
Although we discussed various possible solutions to the problem, I thought it would be a good topic for us discuss here.
So how would you train your boss to use Excel?
Please share your thoughts, experiments, experiences and suggestions in the comments. Let's make our bosses awesome.
Continue »

Hi friends & readers of Chandoo.org,
I have an exciting and awesome new training program for you. 50 ways to analyze your data is aimed to give you critical data analysis & charting skills necessary for your success as an analyst (or manager). I want to make sure that this course offers you best content & value. I need your help in designing it. Please take a few minutes to read this short post & share your feedback.
Continue »

Yesterday was Halloween. To our readers who are not familiar with it, 'Halloween is a colorful festival with lots of costumes, scary stories, theme parties and trick-or-treating, celebrated on 31st October, every year." I have never celebrated Halloween as it is an unknown tradition in India where I live. But that is no excuse. Especially when the celebration calls for colorful clothes, scary themed houses and shrieking kids.
Of course, we are not going to have a traditional Halloween. Because,
At our house, we use pumpkins to make sambar, not lights
The only ones with costumes in our house are my kids.
If I send my kids for trick or treat, they will get neither.
So that brings us to the only part of Halloween that I can celebrate. Telling scary stories.
So lets talk about the stuff that scares us. But bear in mind that I am not interested in that time when you & your cousin went camping and stumbled in to an abandoned log cabin to discover the …Save it for real Halloween.
We want to talk stuff that scares you in Excel of course.
Continue »
Hello folks…
Time for a fun & useful survey. This time lets talk about Excel Interview Questions.
Many of you are silently becoming awesome in Excel, data analysis, charting, dashboard reporting, VBA, Power Pivot and business skills, thanks to all the time you spend on Chandoo.org. I am sure there will be a day in near future, when you have to face another interview and be selected for a challenging, fun & high paying role.
Likewise, there is also a significant portion of you who are too good in your job that you will become a senior manager, VP or CXO, or better still start your own business. When the tables have turned, you will be the one looking for smart, dedicated, talented and fun individuals to join your team and make you look even more awesome.
So my question for both prospective interviewees and wannabe Excel pros,
According to you, what are the best Excel interview questions?
Continue »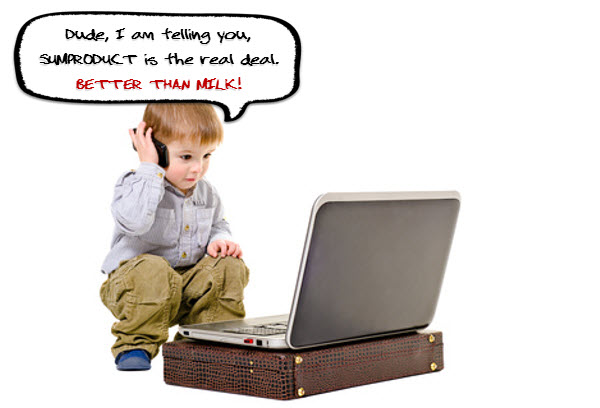 Its Friday, time for another poll.
This weeks topic is inspired from a discussion Jordan started in our forums.
I will go first.
My favorite features are,
Conditional formatting: Quickly highlight something that is not alright (or meets conditions), see trends with data bars or heat maps.
Pivot tables: Turn data in to understandable information with just a few clicks. When combined with slicers & conditional formats, becomes very powerful.
Formulas: Ofcourse, with out formulas, Excel would be a glorified notepad!
What about you? What are your favorite features in Excel? Go ahead and share with us by posting a comment.
Continue »
Hi friends & readers of Chandoo.org
I hope you had a fantastic start to 2013. Mine was awesome so far.
This year, I am even more committed to making you awesome in what you do. As a first step, I have created a small survey to know how we can help you better this year.
Please take our 2013 readership survey [takes less than 5 mins to answer]
That is all for now. Wishing you an awesome, Excellent new year 2013.
Continue »

Hello friends, fans & well wishers of Chandoo.org,
I am happy to announce about our new product – Vitamin XL, a membership program for you. I want to make sure that Vitamin XL offers you the best possible features & value. I need your help in designing this product. Please read this short article and give me your feedback.
What is Vitamin XL?
Just like vitamins you give you strength and health, Vitamin XL ups your Excel mojo, gives you new ideas & powers. Here is what I have in mind:
Vitamin XL is a membership program with 3 distinct benefits
Excel Training
Excel Resources
Excel user community
Continue »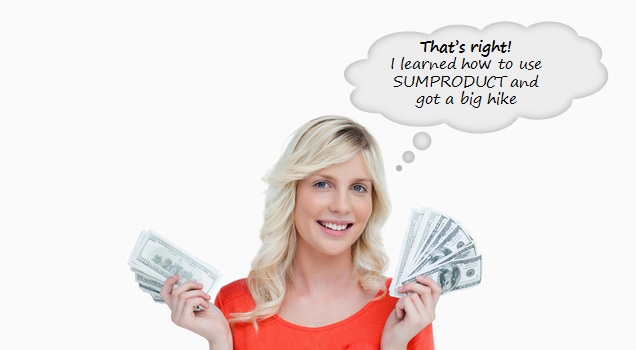 Ever wondered how much your Excel skills are worth?
Here is 2 step procedure to find out.
1) Complete this survey. Tell me how much you make & what you do.
2) Wait for a week and we will tell you how much Excel professionals are earning all over the world 🙂
PS: You can be anonymous.
Continue »
If you like to analyze data, then you would fall in love with Pivot Tables on first sight. Pivot tables are a powerful, dead-simple & lovely way to play with your data, automate your reports and save time. That said, not all of us know how to use them or how to get them to […]
Continue »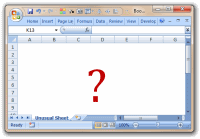 It is almost weekend. Today we (Jo and I) are going to watch a cricket match being played in Vizag. We are pretty excited as this is the first time we are watching a match in stadium. So, let keep this light and fun. I want to know What is one area of Excel you […]
Continue »

Few days ago, we announced about our upcoming Excel for PMs course. Quite a few of emailed me and told that you are looking forward for this.
Today I want to share our preliminary agenda for this course and take your help in fine-tuning it.
Continue »
I have happy news for you.
Paramdeep (from Financial Modeling School) and I am going to organize an Excel Workshop in Singapore during first (or second) week of July.
We want to know if you are interested in this. So please take a few minutes and go thru this small post.
Who is this workshop for?
If you are a financial or business analyst, this workshop is for you. We will be discussing various Excel & Financial Modeling topics during the 12 hour workshop (spread across 2-3 days)
Continue »

Many of you have emailed and asked me, "Chandoo, can you help us learn VBA too? Just like you do with Excel."
Well, as flattering as those requests were, the fact is, I was lousy at VBA. Well, I used to be very good at Visual Basic, back in the college days. But my programming skills have rusted over the years as I did very little coding. I guess, I have become a business-guy. So it took me time to re-learn VBA. And now, I am happy to announce that We are ready to start our very first batch of VBA Class.
But, before we start, I need some help from you. I want to know what is it that you want to learn, so that we can design the course curriculum & methodology around your needs.
So please take a few minutes and complete this survey:
Continue »
Hello there,
I am glad to announce this week (21-25 March, 2011) as Dashboard Week on Chandoo.org
What happens in Dashboard Week?
As you can guess, during this week, I will be posting exclusively about Excel Dashboards. This is the tentative agenda … []
Continue »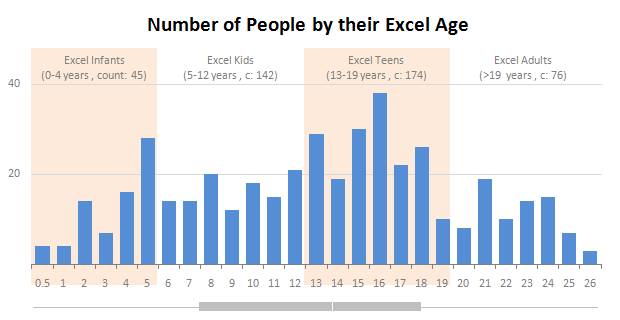 Our of curiosity and fun I asked you "how long have you been using Excel?". I was overwhelmed by the response we got to this simple question. More than 437 people responded with their comments, stories and enthusiastic responses. Thank you so much.
It would taken me more time to make the charts and understand the data. But thanks to Hui, who volunteered to tabulate all the survey data in a simple CSV.
Shown above is a chart I came up with based on the data. Read the rest of the post to understand the survey results and view more charts. Also, you can download the excel workbooks and original data set to play.
Continue »