Excel Links – PASS BA 2015 Edition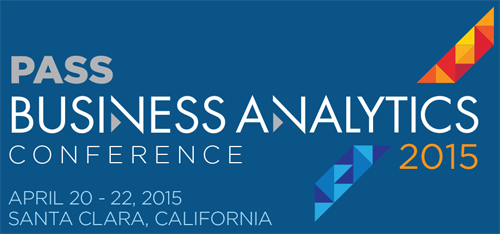 In about 3 days, I am leaving to USA for participating in PASS Business Analytics conference – 2015. It is an annual event for people in analytics profession. This is the first time I am attending & speaking at the event. I am so excited for many reasons.
I will be meeting many Excel bloggers, authors & internet friends for the first time
I will be meeting many of you (readers, listeners, followers & customers of Chandoo.org) too
I will be speaking at an awesome conference
I will be visiting San Francisco for the first time in life
I will be meeting a few college friends too
All this excitement means, I have too much going on. But that shouldn't leave you out. So here are a few awesome Excel links for you. Check out and learn.
This is a bit old, but very cool. We all know about the camera tool (picture links). But you can create a recursive camera selfie with this cool trick. It generates some amazing patterns too. Check it out.
Mike shares top 10 things you can do to speed up VBA. I did not know about 3,4,5 & 6. What about you? If you love optimizing code, also check out our VBA optimization tips page.
Debra shares a cool project task tracker template. Download and use it to simplify your project management.
PS: a tongue twister for you: Tommy's task tracker template thinks Trish's too tall
TODAY() is a very useful Excel formula. It returns current date. But it is also volatile. That means, everytime any cell in your spreadsheet changes, TODAY() formula gets evaluated again. This will be a big problem if your workbook has lots of data & calculations. An alternative… Jeff proposes a work around the volatilily of TODAY() using data validation. Read the rest of the tip at Daily Dose of Excel.
5 Easy & powerful Excel features you may not know
Excel is loaded with lots of powerful features, complex formulas and arcane menu options.Learning and mastering these can take a while. So here are a few really low hanging fruits of Excel. Easy pickings. Pluck them and use in your workbook for instantly gorgeous results. Check out Microsoft blog for the tips. No prizes for guessing who the author is.
That is all for now. See you again soon.
Hello Awesome...
My name is Chandoo. Thanks for dropping by. My mission is to make you awesome in Excel & your work. I live in Wellington, New Zealand. When I am not F9ing my formulas, I cycle, cook or play lego with my kids. Know more about me.
I hope you enjoyed this article. Visit Excel for Beginner or Advanced Excel pages to learn more or join my online video class to master Excel.
Thank you and see you around.
Related articles: