All articles in 'personal' Category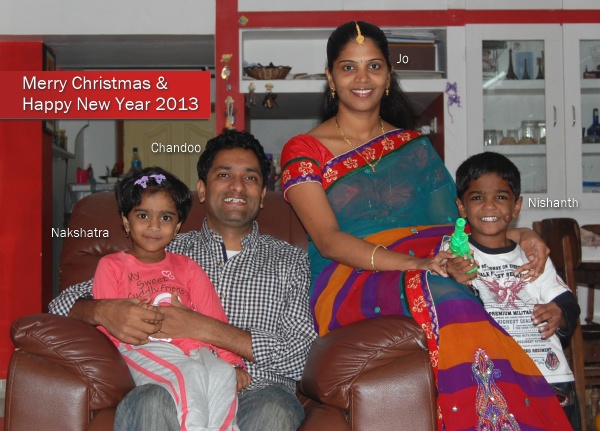 We wish you a merry Christmas & very happy New Year 2013. May your holidays be filled with joy and warmth. And your new year with lots of hope, fun, strength and awesomeness.
I also want to tell you how thankful & fortunate I feel to have your support in this year. Your desire to learn Excel & become awesome at your work motivates me everyday to learn & share. 2012 is a memorable year because of you. Thank you.
Continue »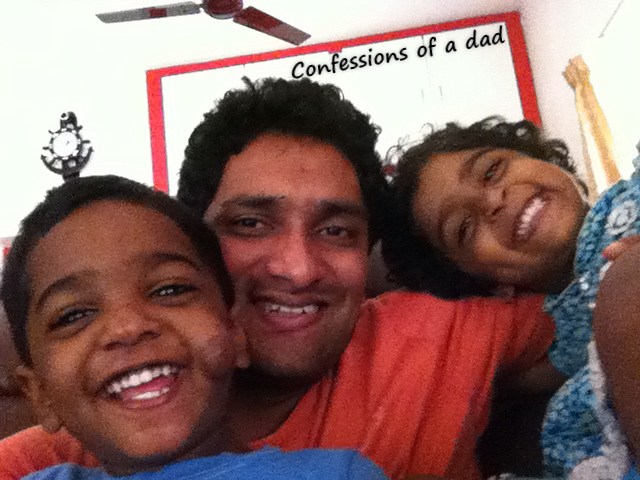 Today is my kids' (we have twins – boy & girl) 3rd birthday. As we celebrate the day, I want to take a moment away from all Excel stuff and share my experience being a dad. Grab a cup of coffee or whatever keeps you going, relax and read on.
Continue »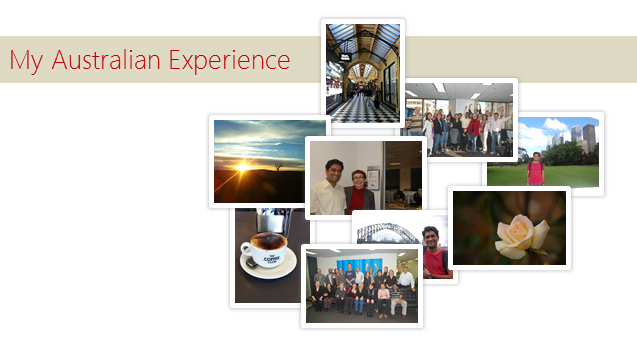 As the gentleman at immigration counter stamped my passport & said, "Welcome to Australia", I could barely contain my excitement. You see, Australia has been on my list of places to visit as far back as I can remember. It finally happened on On Sunday, 29th of April 2012.
After collecting my baggage, I walked out of Sydney Kingsford Smith Airport. My friend Danielle (from Plum Solutions) is waiting for me there. Thus began my Australian adventure and it was fantastic. (Aussies so fondly use this word).
Grab a fine cup of coffee, sit back and read to know how the whole experience went.
Continue »
Two years ago, If someone told me I would be flying to Australia & get handsomely paid to do it, I would have rubbished the thought. You see, exactly two years ago, I quit my job to work on Chandoo.org for full time.
My main focuses then were,
1) to make sure my family would not starve or be deprived.
2) to make you awesome in Excel
Today, #1 does not keep me up in the night. Thanks to you. You have supported Chandoo.org, purchased our products, spread good word about our site. This removed all my doubts & financial worries. Now, most of my work day is focused on making you awesome in Excel.
Continue »
When I announced my upcoming Australian Excel masterclass, I got quite a few mails (ok, just a few), all which are on these lines,
Wow, I would love to meet you when you are here. Let me know if you have sometime on an evening for some coffee or beer?
Down under, I must be popular.
After saying yes to a few invitations, I saw the hassle in arranging several individual rendezvous. So here is an open invitation to you all. If you like Chandoo.org or Australian brewed coffee, clear your calender on below dates,
Sydney – 30th April
Brisbane – 2nd June
I am yet to decide the venue & time. But preferably, we will meet near water around 5ish in the evening. If you want to join me & share your Excel stories (or just any stories), fill up below form.
Continue »
Hello Friends…,
Happy Easter 2012
It is Easter time again. It has been our tradition to hide some Easter eggs so that you have fun discovering them. I usually hide the eggs in the blog post. But this year, I went one more step and created an Excel file with 3 hidden Easter eggs.
Go ahead and find the eggs. I am sure you will love them 🙂
Continue »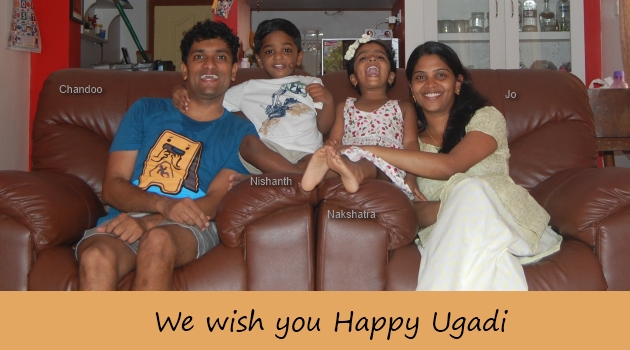 Today, I am taking a break from Speedy Spreadsheet Week to celebrate Telugu New year with my family. Ugadi (meaning start of a new era) is celebrated on first day of Telugu year and occurs in March / April.
Here is a pic from early today morning, when we could finally convince the kids to laugh when the camera clicks.
Continue »
It has been a while since we had an Excel Links feature. So here we go again. But before jumping in to all the Excel goodness, let me share a few tidbits about our Bangkok adventure.
Continue »
Christmas & New year have always been our favorite holidays. Many of our relatives & friends visit us around this time. The weather is excellent. This year, it seems even more special. Nakshatra & Nishanth (our twins) are looking forward to this as much as we do. Plus, we are celebrating it in our new home. Feels magical.
We wish you Merry Christmas & Happy New Year 2012.
I also want to tell you how thankful I am for your love, support & kindness. Everyday, I feel inspired knowing that I can share my knowledge, mistakes & passion with all of you. Thank you so much for your eagerness to learn from me, we have a home now, we get to spend time with our kids and do things we love & care. Thank you.
Continue »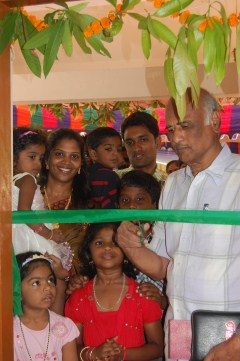 I have a happy news to share. Recently, we moved in to our new home.
As we live, breathe, enjoy and sleep in this home, I could not thank enough for your support in making this happen. I am so glad you identify with the mission of Chandoo.org and spread a good word about it. I am so humbled that you support us by joining our training programs, purchasing our e-books & products. I am so thankful to you for spending time with us everyday, learning & sharing new things.
Thank you.
I am also thankful to MS Excel, the powerful, awesome tool that transformed my life. It gave me the courage to quit a comfortable job and embark on an exciting journey of running a small business. Thank you so much Microsoft & Excel for being awesome.
Read this to find out the back story and see the pics of our home.
Continue »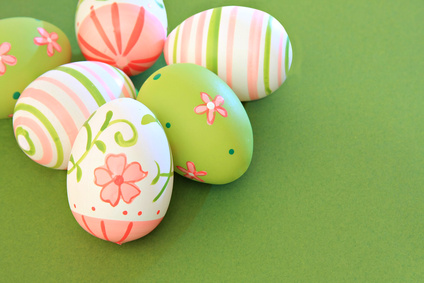 Did you know that MS Excel has a hidden, life altering Easter egg? This is a story of how I found it and discovered joy. Read on.
Almost an year ago, I have quit my job with one of the leading IT companies in the world, to embark on an uncertain but very exciting journey. I have started my own business around MS Excel – creating & selling awesome Excel products & training programs.
This is a continuation of the Chandoo.org Start-up Story posted around the same time last year. Grab a cup of coffee and read it in leisure. Do not expect any Excel tips. 🙂
Continue »

Many of you have emailed and asked me, "Chandoo, can you help us learn VBA too? Just like you do with Excel."
Well, as flattering as those requests were, the fact is, I was lousy at VBA. Well, I used to be very good at Visual Basic, back in the college days. But my programming skills have rusted over the years as I did very little coding. I guess, I have become a business-guy. So it took me time to re-learn VBA. And now, I am happy to announce that We are ready to start our very first batch of VBA Class.
But, before we start, I need some help from you. I want to know what is it that you want to learn, so that we can design the course curriculum & methodology around your needs.
So please take a few minutes and complete this survey:
Continue »
Sometime in November, I got an interesting E-mail from a gentleman named Guru. The title said "Excel Workshop in Maldives". In the email, Guru introduced himself and asked me if I can come to Maldives to conduct few Excel workshops for companies and individuals.
I usually neglect such mails as many times the actual training (or big consulting assignment etc.) will not happen. So I replied to him giving my number and asked him to call me. I was surprised to receive his call. After talking awhile, it was clear that Guru is tenacious and would not take No for an answer.
So we set things in motion and thanks to Guru's perseverance, I ended up boarding a flight to Male on 22nd of January. This is a story of what happened next…,
Continue »
Wish you a happy new year and Welcome back to Chandoo.org. So how did you celebrate the new year's eve? We put the kids to sleep early and partied till 1. Next day, we took them to a park. The kids loved grass, trees and ran like wind. What about you? As for the new […]
Continue »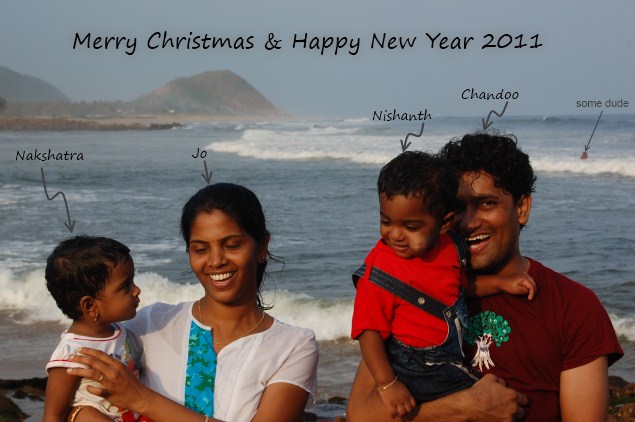 Christmas & New year have a special place in our hearts. Around our household, we have the official festive season from September last week to February 2nd week. In these 5 odd months, we celebrate all our birthdays, our marriage anniversary, a lot of fun festivals, not to mention Christmas & New Year. This year, it is even more special because we have 2 noisy, hilarious & rowdy kids to share and multiply our joy.
We wish you a Merry Christmas & Happy New Year.
I also want to tell you that how much thankful I am to you. Without you, I wouldn't be spending this holiday season with my family. Because you find me useful, and support me thru your visits, purchases, comments & enthusiasm to learn that I have the courage to leave my day job to embark on this exciting journey called chandoo.org. Thank you.
Continue »