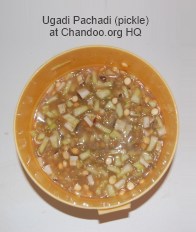 Today, I am taking a break from Speedy Spreadsheet Week to celebrate Telugu New year with my family. Ugadi (meaning start of a new era) is celebrated on first day of Telugu year and occurs in March / April.
Just like other festivals in India, Ugadi too has some rituals which are fun & have deep meaning. For example, on ugadi it is customary to eat Ugadi pickle – made of different ingredients so that it has 6 tastes – sweetness, sourness, bitterness, salty, hot taste and tang. This signifies life has all experiences – happiness,  disgust, sadness, fear, anger and surprise and be prepared (more on wikipedia).
Here is a pic from early today morning, when we could finally convince the kids to laugh when the camera clicks.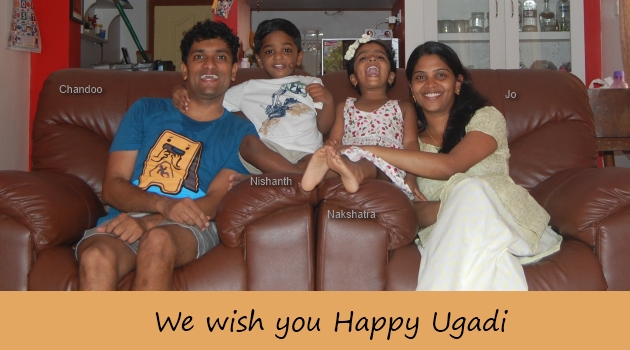 We wish you happy Ugadi and I hope that your life is filled with happiness & awesomeness.
PS: Excel Speeding up tips by Experts article will be published on Monday (March 26) and Tips submitted by you will be posted on Tuesday (March 27).
PPS: If you want to wish some one Ugadi, you say Ugadi Shubhakamkshalu  (pronounciation)