All articles in 'Learn Excel' Category
Well here's something I never knew until today…I was watching one of Mike ExcelIsFun Girvin's great YouTube videos from his great Slaying Excel Dragons series – the one on Excel 2010 Keyboard Shortcuts – when he showed how to do the equivalent of a mouse right click using a key on the keyboard that I'd […]
Continue »
Howdy folks. Jeff here. I recently gave a presentation on Excel efficiency to a bunch of analysts, in which – among other things – I'd pointed out that if you ever find yourself having to switch calculation to Manual, there's probably something wrong with your spreadsheet. Here's the slide: This prompted one of the […]
Continue »
Bar & Column charts are very useful for comparison. Here is a little trick that can enhance them even more.
Lets say you are looking at sales of various products in a column chart. And you want to know how sales of a given product compare with a lower bound (last year sales) and an upper bound (competition benchmark). By adding these boundary markers, your chart instantly becomes even more meaningful.
Lets learn how to create a column chart with lower & upper bounds in this tutorial.
Continue »
Sometime during the 2nd half of 2013, I finished 10 years of Excel usage. In the last 10 years, I completed my studies, got my first job, married, had kids, visited 15 different countries, quit my job to start a business, bought first car, first house, made dozens of new friends, read 100s of books, wrote a book and learned 1000s of new things. And all along, Excel stayed a true companion. Right from MBA entrance exam preparation in 2003 to making my summer internship project reports in 2005 to planning my wedding expenses in 2007 to getting a promotion in 2009 to planning my kids feeding schedule in 2010 to running a successful business in 2014, Excel helped me in every step.
So today, I want to tell you the top 10 things I learned using Excel in last decade. Grab a hot cup of coffee, buckle your belts and get ready for time travel.
Continue »
Here is a New year gift to all our readers – free 2014 Excel Calendar & daily planner Template.
This calender has,
One page full calendar with notes, in 4 different color schemes
Daily event planner & tracker
1 Mini calendar
Monthly calendar (prints to 12 pages)
Works for any year, just change year in Full tab.
Continue »

This year has been busiest year since inception of Chandoo.org. Wow, that is 10 years in a row of breaking previous records.
We had 101 posts, 7,400+ comments this year. Since our forum went thru a migration, I could not gather exact stats for forum. We have trained more than 2,500 people thru my online classes – Excel School, VBA Classes & Power Pivot classes.
More than 7.5 million people visited our site in last 1 year (up 14%) and consumed a whopping 20 million pages (up 16%). Each of these visitors spent an average of 2 minutes 21 seconds on our site becoming awesome in Excel. There are 1.8 million people who spent at least 15 minutes on our site.
We have added more than 25,000 members to our newsletter / RSS reader community, crossing 80,000 mark. It is a busy year.
Read on to find the best of Chandoo.org in 2013.
Continue »

Yesterday was Halloween. To our readers who are not familiar with it, 'Halloween is a colorful festival with lots of costumes, scary stories, theme parties and trick-or-treating, celebrated on 31st October, every year." I have never celebrated Halloween as it is an unknown tradition in India where I live. But that is no excuse. Especially when the celebration calls for colorful clothes, scary themed houses and shrieking kids.
Of course, we are not going to have a traditional Halloween. Because,
At our house, we use pumpkins to make sambar, not lights
The only ones with costumes in our house are my kids.
If I send my kids for trick or treat, they will get neither.
So that brings us to the only part of Halloween that I can celebrate. Telling scary stories.
So lets talk about the stuff that scares us. But bear in mind that I am not interested in that time when you & your cousin went camping and stumbled in to an abandoned log cabin to discover the …Save it for real Halloween.
We want to talk stuff that scares you in Excel of course.
Continue »
Hi folks,
What a night it has been. Unlike hi-fi product launches for a new perfume or car, my book launch did not have hot models or unlimited champagne. And yet, last 18 hours has been an intense and lovely experience. And finally,
My book is out.
You can purchase a copy thru Amazon or our website.
Go ahead and get your copy today.
Continue »
Keen readers of Chandoo.org would have noticed a slow down in new posts recently. There are a few reasons for that.
I went to Malaysia to conduct Excel Dashboards & Power Pivot masterclass.
After coming back, we (our family) went to Goa to vacation for a few days.
When we got back, we all fell in to a vicious loop of flu, body pains and fatigue.
And it took a few days to recover and fall back in to routine.
But the most important reason is, I am writing a book 🙂
Introducing The Vlookup Book
Friends, readers & supporters of Chandoo.org,
I am very glad to announce my newest book – the vlookup book to help you become awesome in answering any lookup related question.
Continue »
Howdy again, folks. Jeff Weir here, borrowing the keys to the blog off Chandoo again. (Hopefully I don't scratch it again). How remiss of me…jacob reminded me in the comments of my previous BLOATED post on good spreadsheet anti-bloat practices that I completely missed one of Excel's newest and most efficient anti-bloat features: PowerPivot. So […]
Continue »
Hello folks…
Time for a fun & useful survey. This time lets talk about Excel Interview Questions.
Many of you are silently becoming awesome in Excel, data analysis, charting, dashboard reporting, VBA, Power Pivot and business skills, thanks to all the time you spend on Chandoo.org. I am sure there will be a day in near future, when you have to face another interview and be selected for a challenging, fun & high paying role.
Likewise, there is also a significant portion of you who are too good in your job that you will become a senior manager, VP or CXO, or better still start your own business. When the tables have turned, you will be the one looking for smart, dedicated, talented and fun individuals to join your team and make you look even more awesome.
So my question for both prospective interviewees and wannabe Excel pros,
According to you, what are the best Excel interview questions?
Continue »
Today lets get cozy. Lets start a fling (a very long one). Lets do something that will make you smart, happy and relaxed.
Don't get any naughty ideas. I am talking about INDEX() formula.
INDEX?!?
Of all the hundreds of formulas & thousands of features in Excel, INDEX() would rank somewhere in the top 5 for me. It is a versatile, powerful, simple & smart formula. Although it looks plain, it can make huge changes to the way you analyze data, calculate numbers and present them. It is so important that, whenever I teach (live or online), I usually dedicate 25% of teaching time to INDEX().
Enough build up. Lets get cozy with INDEX.
Continue »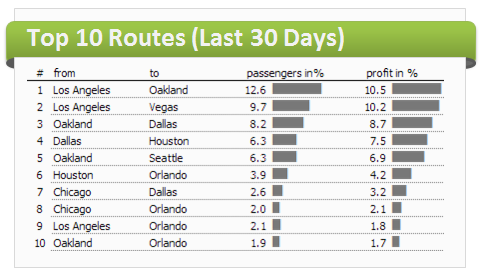 As the launch date for our 2nd batch of Power Pivot class nears, my plate looks fuller than ever. Fine tuning the course details, preparing our online classroom for new batch of students and coordinating with Rob for video recording etc.
But I wanted to take a few mins today and share with you some really useful Excel tricks, ideas and examples from web. I found these really useful and inspiring. I am sure you will learn from these links as much as I learned.
Continue »
What do you use Excel Tables for?
I will go first, I use them for,
1) Maintaining all my raw data, so that I can use structural references
2) Maintaining various trackers, for example I am tracking all our expenses in USA in a table.
3) For quick formatting of data (zebra lining, filters, sorting etc.)
What about you? What kinds of data are you holding in tables and how are you using them. Please share using comments
Continue »

As an analyst (or manager), I bet a good portion of your Excel time is spent writing formulas and getting the results.
So today, let us learn 5 important keyboard shortcuts that will save you a lot of time and help you write better formulas.
Continue »