All articles with 'small business tools' Tag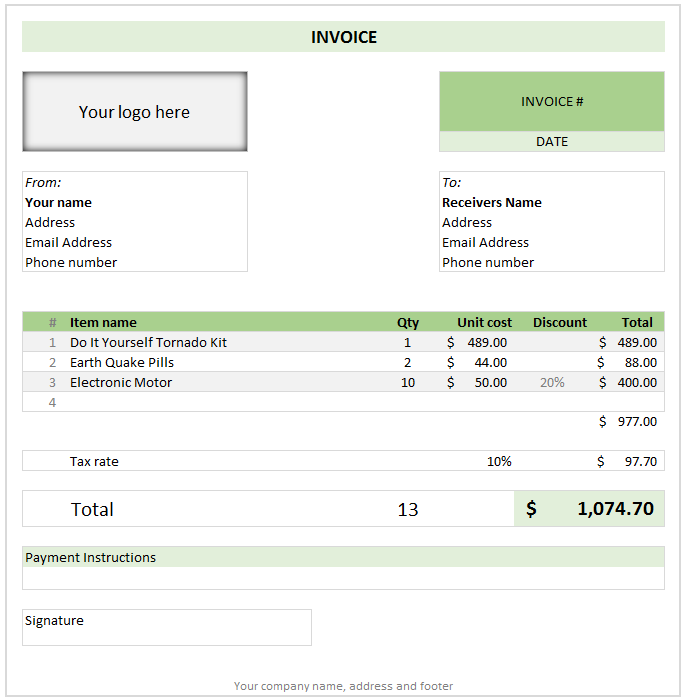 Anyone running a small business knows the oozing bits of joy when you hear a customer saying, "Can you send me an invoice?"
While creating an invoice is an easy task, if you want something that is professional looking, easy to manage and works well, then you are stuck.
That is where Excel really shines. By using an invoice template, you can quickly create and send invoices.
Today I want to share one such template with you all. Why? Because we are awesome like that.
Continue »
HR managers & department heads always ask, "So what is the vacation pattern of our employees? What is our average absent rate?"
Today lets tackle that question and learn how to create a dashboard to monitor employee vacations.
What do HR Managers need? (end user needs)
There are 2 aspects tracking vacations.
1. Data entry for vacations taken by employees
2. Status dashboard to summarize vacation data
Continue »
First a Quick Announcement: Our VBA Class enrollments will be closed this Friday (Sep 16). If you want to learn VBA & Excel, please consider joining our course. More than 120 students have already joined us in the second batch and are learning VBA as you read this. Click here to learn more about the VBA Classes and join us.
Moving on…,
As you may know, Chandoo.org offers quite a few Online Excel training programs. Over the last few weeks, many of you have emailed us and asked which training program is best for your situation. This got me thinking. "It should be easy for YOU to know what is best."
So today morning, I locked my office room and made a beautiful Excel workbook that asks you only 2 questions and tells you which training programs are best for you. Try it here.
Continue »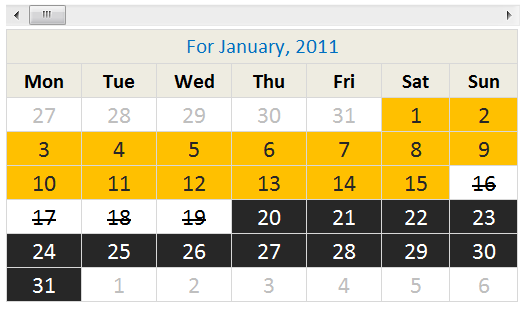 Today I want to share an Employee Shift Calendar Template with you. You can use this template to keep track of shift timings on various days. See a demo of the template: How does this template work? This template uses a 3 main ideas, Excel formulas to create the calendar & checking for a day's […]
Continue »
Like most of the small businesses, I too use Excel for running various activities including preparing quotations, estimates and pricing models. In this post you can find a couple excel quotation templates that you can immediately use.
The first template is useful for sending quotations for one time work or services.
The second template is useful for sending quotations for hourly work like repairs, services, consulting.
Go ahead and download these excel quote templates to prepare beautiful quotations right from your favorite program.
Continue »
This is second part of 2 part series on conditionally formatting dates in excel.
Highlighting Repeat Customers using Conditional FormattingIn yesterday's post we have learned how to conditionally format dates using excel. In this article, you will learn how to use these conditional formatting tricks to highlight repeat customers in a list of sales records.
Continue »
It is the customer on the phone again, she wants to know what products we have.
How cool would it be if we can send her a spreadsheet with all the products neatly listed in a table and she can use filters to find what she likes. Alas, we end up sending a biggish PDF brochure that is both difficult to make and maintain.
Well, not any more.
Today we will learn a very useful and fun trick in Excel. We will create a product catalog using Excel that you can send to your clients or boss (and impress them).
Continue »