All articles with 'interactive' Tag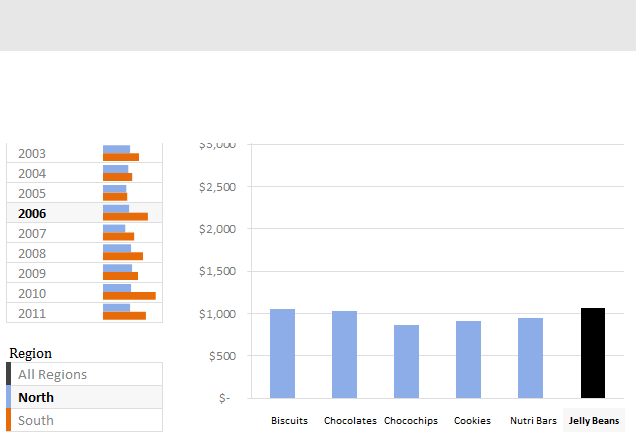 Finally, I got some time to sit down and do what I love most – write a blog post to make you awesome in Excel. After a whirlwind trip to Sydney, I am back in India to spend few days with my kids & wife before rushing to Australia to run 2nd leg of my training programs (in Perth, Melbourne & Brisbane). I did 2 sessions in Sydney – one for KPMG and other for public and both went very well. We got lots of positive feedback and people really loved it. I am saving the details for another post, but today lets talk about Interactive Sales Chart using Excel.
Take a look at the Interactive Sales Chart
First, take a look at interactive sales chart. Today, you will learn how to build this using Excel.
Continue »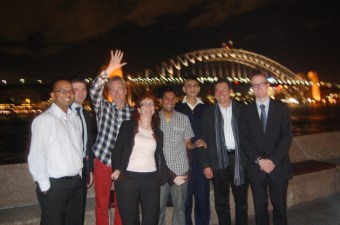 Hello folks,
My flight to Sydney has been lengthy but fun. I have reached here on Sunday morning (8AM) and spent most of the day with Danielle's family. (Danielle is the founder of Plum Solutions. She is the one who invited me to Australia and planned this whole experience for me).
On Monday (30th April), I went exploring the city on foot. I had coffee in the beautiful Queen Victoria Building, attended 1PM church service at the magnificent St. Mary's cathedral, walked thru Hyde park, went to Sydney central station, took at sneak peek at the new Apple store in down town, got back to my hotel, walked to Opera house to meet up with our readers.
Reader meetup at Sydney
We had 6 people turn up for the meetup. It was fun talking about Excel & our journey with these wonderful folks. Here is a pic (you can see the harbor bridge in background & 8 awesome Excel users in foreground, Click on it to enlarge).
Continue »
When you have the data of 9,955,441 parking tickets from New York city, what would you do with it? Of course, you will make a visualization out of it so that anyone can know where the tickets are issued most. Check out this interactive visualization of parking tickets from NY Times.
Continue »
The best 3d pie chart ever We all know that 3D pies are not a very good way to express your story. I guess this one is an exception we all are happy to make [via PTS Blog] How to solve problems – Interactive visualization This interactive visualization shows how to solve problems in a […]
Continue »
Published on Sep 1, 2006
in
Random
Saw this brillliantly executed interactive ad for promotion of laser eye treatment sometime back. It looks pretty much similar to online gambling/casino/Vi@gr@ ads where they make you shoot a duck, ball or something else and when you finally shoot they will direct you to their website which promotes something or other. You shoot the glasses […]
Continue »
Published on Feb 17, 2006
in
Random
MakemyTrip.com does it again with yet another superb interactive. Check the "moving train" interactive ad here. Agency: WebChutneyRelated links – Chidiya Udi, MMT's another interactive campaign
Continue »
The above seen is a snapshot of the interactive ad for Indage Chateau Wine sellers. It took me to this page when I clicked on it. What went wrong with this ad? In above page you can see that there is no way in hell I can find out where all this Indage Chateau is […]
Continue »
Published on Jan 21, 2006
in
Random
Thanks to interactive web technologies like flash, advertisers and marketers now have a powerful medium to engage consumers and deliver clear and memorable messages. I am trying to find the tvc of the annoying 'anti-marie bureau' ad and landed up in magindia. Even though I couldnt find the ad I needed, I found this really […]
Continue »
Published on Nov 6, 2005
in
Random
Any high technology product with the exception of mp3 players like iPod come with a baggage of useful (less) features each trying to further complicate the problem which the consumer wanted to solve by using it. For example, we buy digital cameras to collect every moment as we live. But we end up getting either […]
Continue »