How not to do advertising online?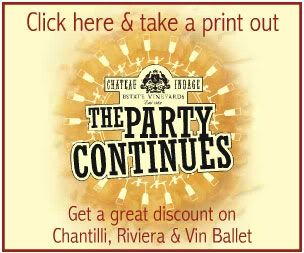 The above seen is a snapshot of the interactive ad for Indage Chateau Wine sellers. It took me to this page when I clicked on it.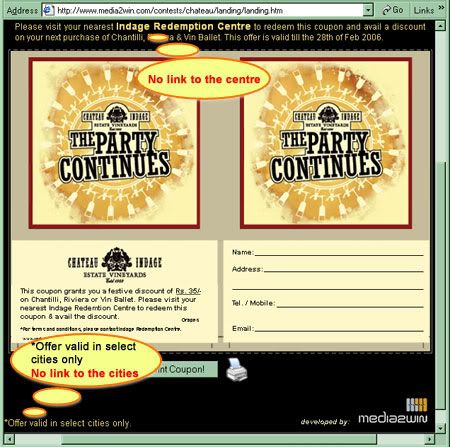 What went wrong with this ad?
In above page you can see that there is no way in hell I can find out where all this Indage Chateau is located; not just that there are no links to even their home page or anything like that.
It is common knowledge that in India, wine consumption is low. According to this report by FICCI wine consumption is just about 0.08% or 3lakh cases per year from the overall potable alcohol market of 360+mn cases. What is needed to boost the consumption is creating awareness about wine. If a social drinker like me cant figure what the ad is all about I wonder what would happen to regular readers of economictimes.com (where the ad was published).
Targeting? The one advantage of online advertising is better targeting and prospecting. This ad misses it by light years
What could be a better way of doing this?
How about showing the ad only to those people from the cities where this bar is located. We can easily extract the geographical information of the visitor using his ip. Now that is some value addition.
Links: A customer interested in you is looking for more information; the company and agency (media2win.com) could have created links or city maps to make the conversion easier.
Why print? They could as well let the user enter his email/phone number to do something better plus, this will let them reach to the customer next time.
comments?
Hello Awesome...
My name is Chandoo. Thanks for dropping by. My mission is to make you awesome in Excel & your work. I live in Wellington, New Zealand. When I am not F9ing my formulas, I cycle, cook or play lego with my kids. Know more about me.
I hope you enjoyed this article. Visit Excel for Beginner or Advanced Excel pages to learn more or join my online video class to master Excel.
Thank you and see you around.
Related articles: