All articles with 'interactive charts' Tag
A stream graph or stream plot is an area chart that looks like a stream. In this post, let me show you how to create an interactive stream graph using Excel area charts. The original design for this graph is inspired from Cedric Scherer.
Continue »
It's tornado season. Don't freak out, I am talking about Excel tornado charts. Use them to visualize age and gender-wise KPIs. Here is a quick demo of interactive tornado chart made in Excel. Watch it and read on to learn how to make your own tornado in a spreadsheet.
Continue »
Ever wanted to make a cool, snazzy interactive chart in Excel? Something like this:
In this tutorial, learn all about making your very first interactive chart. We use both formulas and pivot tables to build two versions of an awesome interactive chart in Excel.
Continue »
Commonwealth games 2018 have ended in the weekend. Let's take a look at the games data thru Power BI to understand how various countries performed.
Here is my viz online or you can see a snapshot above.
Looks good, isn't it? Well, read on to know how it is put together.
Continue »
The 2018 edition of Commonwealth games are on for a week now. Both of my homes – India and New Zealand have been doing so well. Naturally, I wanted to gather games data and make something fun and creative from it. Here is my attempt to amuse you on this Friday.
Looks interesting? Want to know how to make something like this on your own? Then read on…
Continue »
Time for some statistics and charting fun. Let's learn all about histograms and Pareto charts in Excel 2016. You will learn
What, why and when?
How to set up and customize histograms
How to use Pareto charts?
How to create dynamic histograms?
Creating histograms in old Excel (2013 or prior versions)
Sounds interesting? Let's get started then.
Continue »
This is a guest post by Chirayu, a member of Chandoo.org forum.
Animating Charts in PowerPoint cannot be done without the help of 3rd party software's that create a flash file of the chart & embed it into the presentation.
However there is a workaround for this. Save your chart as multiple images & insert them (overlapping on top of each other). Use VBA on Developer tab Controls such as Combo Box, Option Button, Check Box etc. to "Bring To Front"" the corresponding image. Thus giving the illusion of an Animated Chart in PowerPoint.
This guide will teach you how to animate the charts, using the three Developer tab Controls that were mentioned before. The code & functionality only works in Slide Show Mode. File must be saved as PowerPoint Macro-Enabled Presentation (*.pptm)
Continue »
We, analysts take pride in the fact that we tell stories. But what if you have a boss, client or colleague who wouldn't buy the story?
This is a problem we face often. Let's say your boss has stubborn opinion about something, like more advertising leads to more sales. You know the data doesn't support this theory. But how do you change your boss' mind?
Here is an interesting way, showcased in NY Times recently.
Continue »
Recently, I saw this chart on Economist website.
It is trying to depict how various cities rank on livability index and how they compare to previous ranking (2014 vs 2009).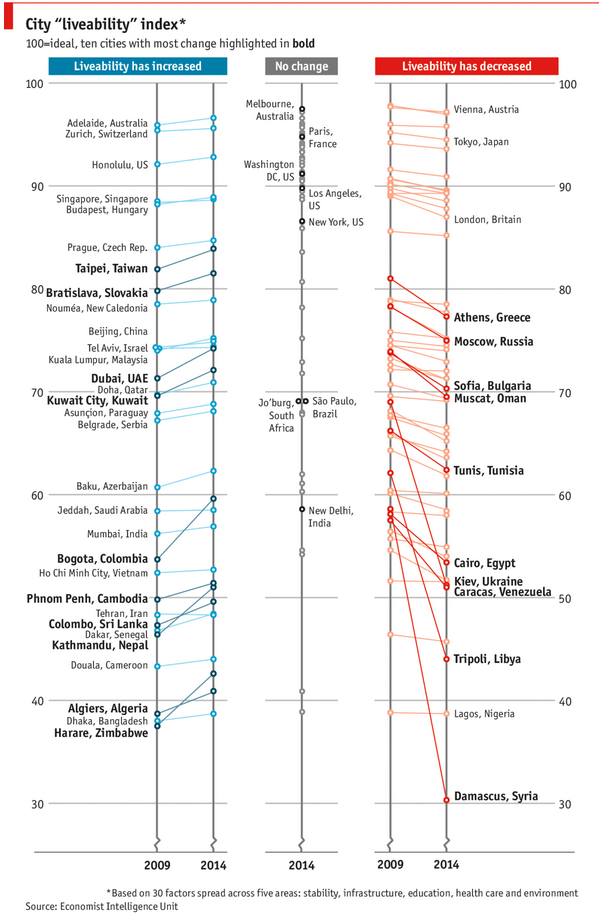 As you can see, this chart is not the best way to visualize "Best places to live".
Few reasons why,
The segregated views (blue, gray & red) make it hard to look for a specific city or region
The zig-zag lines look good, but incredibly hard to understand % changes (or absolute changes)
Labels are all over the place, thus making data interpretation hard.
Some points have no labels (or ambiguous labels) leading to further confusion.
After examining the chart long & hard, I got thinking.
Its no fun criticizing someones work. Creating a better chart from this data, now thats awesome.
Continue »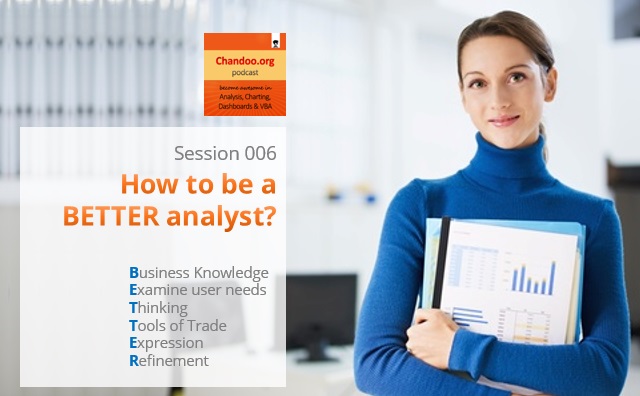 Podcast: Play in new window | Download
Subscribe: Apple Podcasts | Spotify | RSS
In the 6th session of Chandoo.org podcast, we focus on making you a better analyst and propose a road map for getting better at data analysis & improving your career prospects.
In this podcast you will learn,
Why become a better analyst?
The road map for becoming a better analyst – BETTER framework
B for Business Knowledge
E for Examining user needs
T for Thinking about analysis
T for Tools of Trade ie Excel
E for Expression
R for Refining yourself
Conclusions
Continue »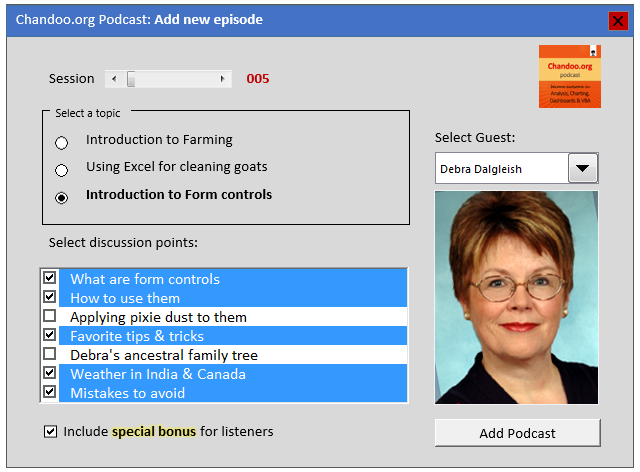 Podcast: Play in new window | Download
Subscribe: Apple Podcasts | Spotify | RSS
In the 5th session of Chandoo.org podcast, we are going to demystify form controls.
I am very happy and excited to interview my good friend, fellow Excel MVP, author, blogger and virtual mentor – Debra Dalgleish about this topic.
In this podcast, you will learn,
What are form controls
When you would use them?
Example form control – Combo box
How form controls differ from active-x controls
How to enable form controls in your Excel?
Various important form controls
Special bonus & how to obtain it
Continue »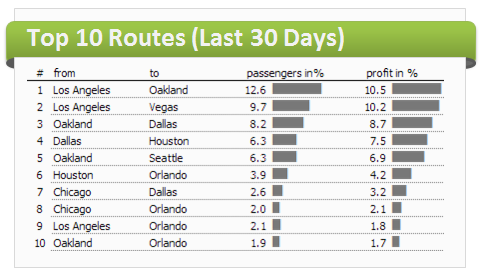 As the launch date for our 2nd batch of Power Pivot class nears, my plate looks fuller than ever. Fine tuning the course details, preparing our online classroom for new batch of students and coordinating with Rob for video recording etc.
But I wanted to take a few mins today and share with you some really useful Excel tricks, ideas and examples from web. I found these really useful and inspiring. I am sure you will learn from these links as much as I learned.
Continue »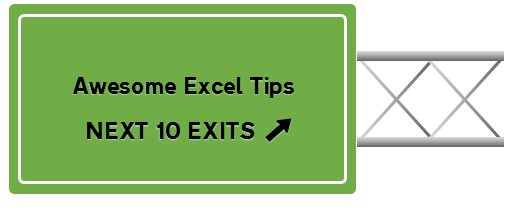 Finally my Excel classes in USA are over. It was a lot of fun traveling to new cities, teaching Excel & dashboards to enthusiastic crowds and making new friends. As if that is not fun enough, we (Jo, kids & I) are going on a 2,000 mile, 2 week road trip starting today.
Although I am enjoying all this, I also feel bad for not taking enough time to share new tricks, ideas & techniques with you here. So, I have a wacky, wild & awesome plan for you. Join us on our road trip.
That is right. You can join me on our road trip and see what I see, learn some pretty cool Excel tricks, all while sipping coffee and stretching legs in the comfort of your office cubicle.
Continue »
Ladies & gentleman, put on your helmets. This is going to be mind-blowingly awesome.
See how many different ways are there to analyze Excel salary data. Look at these 66 fantastic, beautifully crafted dashboards and learn how to one up your dashboard awesomeness quotient.
Continue »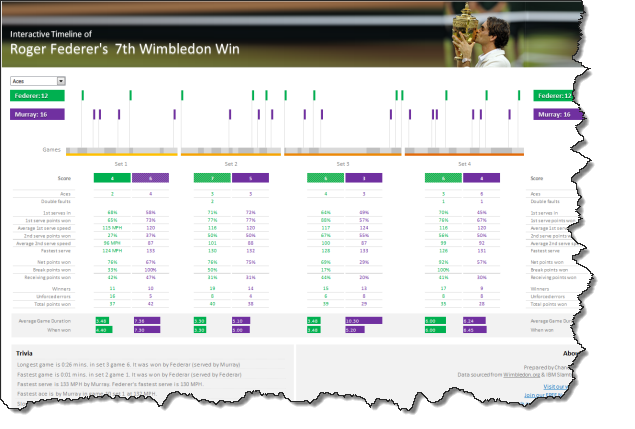 Did I tell you I love tennis? Some of my personal heroes & motivators are tennis players. And as you can guess, I admire Roger Federer. Watching him play inspires me to achieve more. So last night when he lifted Wimbledon trophy for 7th time, I wanted to celebrate the victory too, in my style. So I made an interactive timeline chart in Excel depicting his victory.
Continue »