All articles with 'expense tracker' Tag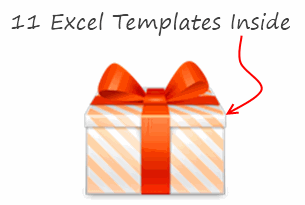 We are just a few days away from 2011. New year always brings hope, cheer, joy and revitalizes us. So naturally many of us embark on journeys with new goals, resolutions, things to do.
Naturally, Excel can help us better manage the new year. In this post, I am featuring 11 templates so that you can have a rocking 2011.
Continue »
Remember the excel expense tracker contest we did when our little blog hit 10,000 RSS Subs? Well, the results are out, and the winner is RomeoG. His (or her?) workbook (shown below) received 31 votes. RomeoG will receive the Toshiba net-book (this one). Thanks everyone for participating & voting. You can see the winning entry […]
Continue »
Keeping track of your expenses is one of the fundamentals of living good life. So I asked you to prepare a personal expense tracker as part of our 10,000 RSS Subscriber Milestone contest. I have received 7 excellent entries in this contest, each capable of making expense tracking a breeze while providing good analytics of […]
Continue »
Wow… I am very excited to announce that our little blog has breached the 10,000 RSS Subscriber mark. Our community has a total of 10,171 members as of yesterday. To celebrate this milestone, I am opening another contest on this blog. Read on to know the details: What is the contest: Your mission, if you […]
Continue »
At PHD household, we believe in using money wisely. Both Mrs. PHD and I come from very modest backgrounds. Our upbringing has taught us value of money in the most effective way – by exposing us to not having any. So when we got our first job (did I tell you that both Jo and I started working in same company and sat in same floor? Oh, it was such a lovely time), we were very prudent and decided not to waste money on anything trivial (we still are, just that over last 6 years our earning capacity increased a bit and we became parents).
Anyways, I am not here to bore you about my household. But I am here to tell you fun ways to track expenses and household budgets using spreadsheets.
Continue »
This week, check out the updated excel downloads page and 5 interesting excel articles from around the web. Read more to learn about a mouse trick to paste values, how you can tweet from excel using user forms, an intuitive charting principle and more.
Continue »
Each of us have our mechanisms to track how we spend money. We use Excel, various online sites and software like Quicken or Microsoft Money to track how we spend our bucks. The bottom line is to track where each penny / paisa / cent is going. So, how great would be it be, if […]
Continue »