All articles with 'about' Tag
Time for a quick residential break from all the Excel awesomeness. I have an exciting news to share with you all.
We have a home in New Zealand.
In the middle of 2016, we moved to New Zealand. We have been living in windy, lovely and beautiful Wellington ever since. After renting a house and sampling life in NZ, we decided to call it home for next few years. The next natural step is to purchase a home and move in.
Continue »
This is a personal note, not an Excel tip. So grab a cup of coffee, relax and read on. As I pack our bags and run the last checks, one thought keeps crossing my mind. 'How impossible all this sounded just a few years ago'. When I quit my well paying corporate job in April, […]
Continue »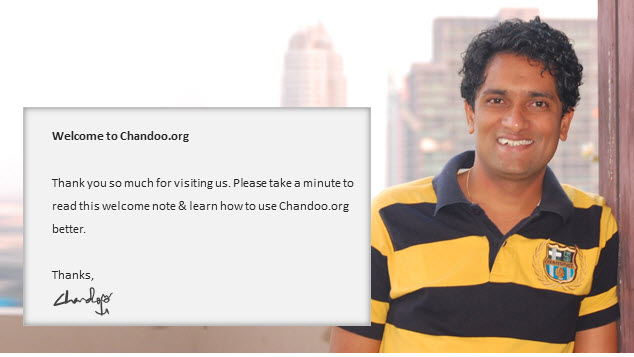 Welcome to Chandoo.org. Thank you so much for taking time to visit us.
Over the last few weeks, we have quite a few new members to the site. Its good time I said hello and introduced this site to you.
PS: If you have been following chandoo.org for a while, you can still find useful information in this post. So read on.
Continue »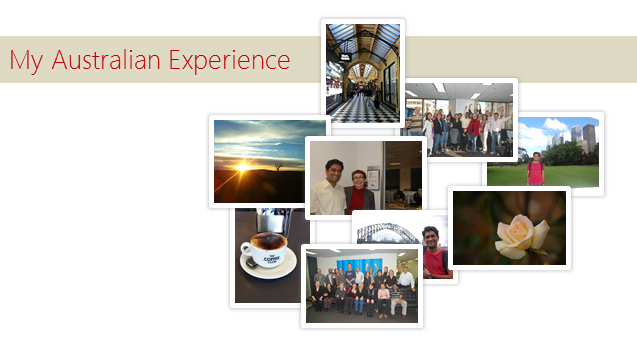 As the gentleman at immigration counter stamped my passport & said, "Welcome to Australia", I could barely contain my excitement. You see, Australia has been on my list of places to visit as far back as I can remember. It finally happened on On Sunday, 29th of April 2012.
After collecting my baggage, I walked out of Sydney Kingsford Smith Airport. My friend Danielle (from Plum Solutions) is waiting for me there. Thus began my Australian adventure and it was fantastic. (Aussies so fondly use this word).
Grab a fine cup of coffee, sit back and read to know how the whole experience went.
Continue »
Two years ago, If someone told me I would be flying to Australia & get handsomely paid to do it, I would have rubbished the thought. You see, exactly two years ago, I quit my job to work on Chandoo.org for full time.
My main focuses then were,
1) to make sure my family would not starve or be deprived.
2) to make you awesome in Excel
Today, #1 does not keep me up in the night. Thanks to you. You have supported Chandoo.org, purchased our products, spread good word about our site. This removed all my doubts & financial worries. Now, most of my work day is focused on making you awesome in Excel.
Continue »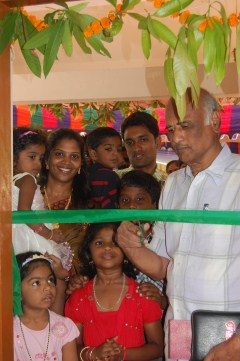 I have a happy news to share. Recently, we moved in to our new home.
As we live, breathe, enjoy and sleep in this home, I could not thank enough for your support in making this happen. I am so glad you identify with the mission of Chandoo.org and spread a good word about it. I am so humbled that you support us by joining our training programs, purchasing our e-books & products. I am so thankful to you for spending time with us everyday, learning & sharing new things.
Thank you.
I am also thankful to MS Excel, the powerful, awesome tool that transformed my life. It gave me the courage to quit a comfortable job and embark on an exciting journey of running a small business. Thank you so much Microsoft & Excel for being awesome.
Read this to find out the back story and see the pics of our home.
Continue »

Over the last few weeks we have seen huge influx of new members to our little blog. It is good time I said hello and introduced my site to you.
PS: If you have been at chandoo.org for a while, you can still find a good link or nugget in this post. So read on.
Continue »
Some of you know that I have a full time job as a business analyst with one of the largest IT companies in the world. I help insurance companies do their IT better in that job. Almost a week ago, I have resigned from my day time job. Back story: As far back as I […]
Continue »
Hello dear reader, Welcome to Pointy Haired Dilbert. Know a little about yourself. Read this, You are awesome. You want to learn excel, become better at charting. You like to experiment with excel and see what more you can do with it. You want to be better at your work. Excel plays a major role […]
Continue »
We interrupt usual routine of excel and charting tutorials to present the first ever readership survey on PHD. In fact, there are so few questions that to call it a survey would be an insult to other surveys, but I digress.
I want you to take few seconds and fill out this very simple form. Just type in whatever comes to your mind, honest and simple stuff. The survey is below, if you are not able to see it in RSS reader or email client, please go to http://bit.ly/phd-survey.
Continue »
Folks, I have an announcement for you. Our little site, Pointy Haired Dilbert got yet another face lift. Over the weekend, I have made some changes to the site layout and navigation to make it better. The key changes are, On archive pages (that is category, tag and monthly pages) you can see 15 posts […]
Continue »
Hello there new reader, do you know these 5 things about Pointy Haired Dilbert? Curious? read the rest of the article to know more.
Continue »
I have an exciting news for you. Yes, finally we have a forum. A place where you can ask questions, get to know each other and learn more. Read the post to know more.
Continue »
A very warm, cuddly and hugsy welcome to Pointy Haired Dilbert. I am happy to know that you are reading this. This is a blog about YOU becoming successful. It is all about understanding your data, making your charts better and improving the way you work using excel. Read this post to know more about this site.
Continue »
This is probably the 100th time I have changed this site's tag line. So, it may not be a great news to you. But again, I need to say out this loud so that you, my dear reader, will know what this blog is going to stand for: Excel Tips, Charting Ideas and Visualization Oomph. […]
Continue »