Archive for April, 2015
Here is a fairly annoying problem.
Imagine a chart showing both sales & customer data. Sales numbers are large and customer numbers are small. So when you make a chart with both of these, selecting the smaller series (customers) becomes very difficult.
In such cases, you can use arrow keys – as shown above.
Continue »
Note: This is a not an Excel tips post. It is a dairy of one of the most awesome conferences I have ever attended.
I just finished attending PASS Business Analytics conference in Santa Clara (USA) and am now heading back home to India. And it has been one of the most fun, uplifting and educational experiences of my life. I met so many remarkable people in this trip.
Read on for some pics & gossip.
Continue »
Podcast: Play in new window | Download
Subscribe: Apple Podcasts | Spotify | RSS
In the 34th session of Chandoo.org podcast, Let's hear from Jordan Goldmeier – my friend, fellow blogger, Excel blogger & author. After many years of interaction thru email, blogs, Skype calls, finally I met him at PASS BA conference at Santa Clara this week. He gave me a copy of his new book – Advanced Excel Essentials and I immediately asked him to do a podcast. So here we go.
What is in this session?
In this podcast,
Introduction
What is this book all about
Sample chapter review – User forms
Design principles for creating advanced user interactions
How to become advanced Excel user – pathway recommended by Jordan
More info about Jordan
A secret for you
Continue »
True story:
On Friday (17th April – 2015), I flew from Vizag (my town) to Hyderabad so that I can catch a flight to San Francisco to attend a conference. As I had 10 hours of overlay between the flights in Hyderabad, I checked in to a lounge area so that I can watch some sports, eat food while pretending to do work on my laptop. There was a gentleman sitting in adjacent space doing some work in Excel. As I began to compose few emails, the gentleman in next sitting space asked me what I do for living. Our conversation went like this.
Me: I run a software company
He: Oh, so you must be good with computers
Me: smiles and cringes at the stereotyping
He: What is the formula to select all the blank cells in my Excel data and highlight them in Yellow color
Mind you, he had no idea that I work in Excel. We were 2 random guys in airport lounge watching sports and eating miserable food.
Me: Well, what are you trying to do?
He: You see, I am auditing this data. I need to locate all the blank rows and set them in different color so that my staff can fill up missing information. Right now, I am selecting one row at a time and filling the colors. Is there a one step solution to this problem?
Needless to say, I showed him how to do it faster, which led to an interesting 3 hours at the lounge.
End of true story.
So today, let's understand how to find & highlight all the blank cells in the data.
Continue »
We all know pivot table functionality is a powerful & useful feature. But it comes with some quirks. For example, we cant insert a blank row or column inside pivot tables.
So today let me share a few ideas on how you can insert a blank column.
But first let's try inserting a column
Imagine you are looking at a pivot table like above.
And you want to insert a column or row. Go ahead and try it.
Continue »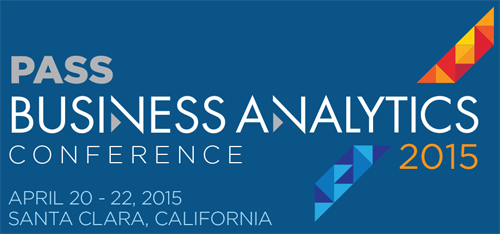 In about 3 days, I am leaving to USA for participating in PASS Business Analytics conference – 2015. It is an annual event for people in analytics profession. This is the first time I am attending & speaking at the event. I am so excited for many reasons.
I will be meeting many Excel bloggers, authors & internet friends for the first time
I will be meeting many of you (readers, listeners, followers & customers of Chandoo.org) too
I will be speaking at an awesome conference
I will be visiting San Francisco for the first time in life
I will be meeting a few college friends too
All this excitement means, I have too much going on. But that shouldn't leave you out . So here are a few awesome Excel links for you. Check out and learn.
Continue »
Podcast: Play in new window | Download
Subscribe: Apple Podcasts | Spotify | RSS
In the 33rd session of Chandoo.org podcast, let's turn the mic to our listeners and hear their tips. What is in this session? This session has 2 things. A surprise Easter egg (an Excel tip hidden in the podcast audio) Collection of Excel tips recorded & submitted by Chandoo.org readers Listen to this session Click here […]
Continue »
Podcast: Play in new window | Download
Subscribe: Apple Podcasts | Spotify | RSS
In the 32nd session of Chandoo.org podcast, let's make legendary column charts.
What is in this session?
Column charts are everywhere. As analysts, we are expected to create flawless, strikingly beautiful & insightful column charts all the time. Do you know the simple rules that can help you create legendary column charts?
That is our topic for this podcast session.
In this podcast, you will learn
Few personal announcements
Rule 0: Start at zero
Rule 1: Sort the chart
Rule 2: Slap a title on it
Rule 3: Axis + grid-lines vs. Lables
Rule 4: Moderate formatting
Conclusions
Continue »
We all know that using named ranges is a good practice. So you went ahead and created names for every value in your complex workbook. But now, what about those formulas which still refer to cells by their addresses? Here is a quick tip to make your formulas readable by replacing cell addresses with the names in one go.
Use Apply Names feature.
Continue »