Archive for December, 2010
This year has been hectic for Chandoo.org. We have posted 229 excel tips & articles this year. In addition, we had 6500+ comments & a lot of new pages on the website. We have also trained more than 700 students in Excel & Financial Modeling thru Excel School & Financial Modeling School programs.
In this post, I will share some of the best content on Chandoo.org in year 2010. Just read these posts to supercharge your excel skills.
Continue »
2010 has been phenomenally awesome for Chandoo.org.
Obviously, most of this success is due to the fantastic community here. That is you.
I feel really fortunate to have you in our community. You constantly inspire and motivate me to learn and share new things. Thank you very much.
But, apart from the vibrant community here at chandoo.org, I am also thankful to several others. I would like to remember all the kind souls who helped me through-out this year to make more of you awesome in Excel.
Continue »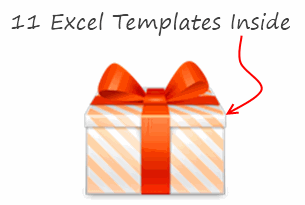 We are just a few days away from 2011. New year always brings hope, cheer, joy and revitalizes us. So naturally many of us embark on journeys with new goals, resolutions, things to do.
Naturally, Excel can help us better manage the new year. In this post, I am featuring 11 templates so that you can have a rocking 2011.
Continue »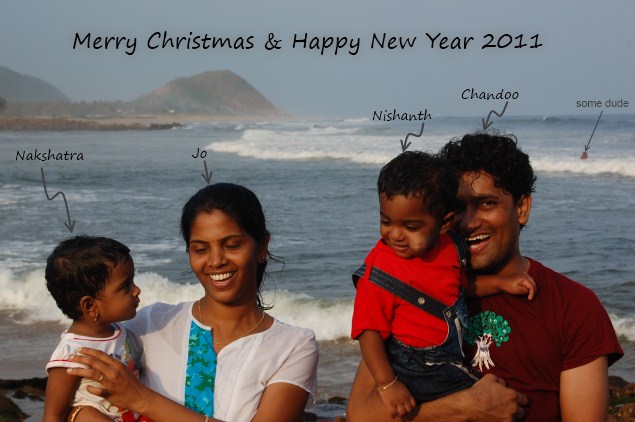 Christmas & New year have a special place in our hearts. Around our household, we have the official festive season from September last week to February 2nd week. In these 5 odd months, we celebrate all our birthdays, our marriage anniversary, a lot of fun festivals, not to mention Christmas & New Year. This year, it is even more special because we have 2 noisy, hilarious & rowdy kids to share and multiply our joy.
We wish you a Merry Christmas & Happy New Year.
I also want to tell you that how much thankful I am to you. Without you, I wouldn't be spending this holiday season with my family. Because you find me useful, and support me thru your visits, purchases, comments & enthusiasm to learn that I have the courage to leave my day job to embark on this exciting journey called chandoo.org. Thank you.
Continue »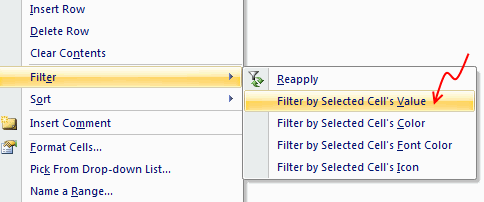 We are busy decorating the Christmas tree, making preparations for the holidays. But I have a very quick tip for you.
[Note: all these tips work in Excel 2007 or above]
Whenever you are working with huge lists of data, filtering & sorting is one simple way to analyze the data quickly.
You can quickly filter your data based on current cell's value by right clicking and then selecting filter > filter by selected cell's value.
Continue »
Here is a charting challenge to begin your Christmas week. Recently Guardian's Data Blog released World Education Rankings data and a sample visualization. Now your challenge is to make your chart visualizing World Education Rankings data.
You can see the chart I have constructed above. Read the rest of the post to find out how I made this chart and download the workbook.
Post your submissions using comments.
Continue »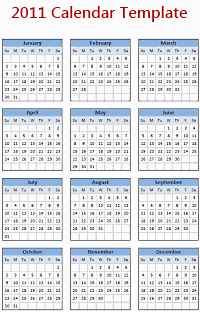 Here is a 2011 new year gift to all our readers – a free 2011 calendar template.
(a little secret: just change the year in worksheet "Full" from 2011 to 2012 to get the next year's calendar. It works all the way up to year 9999)
You can add notes to individual dates or complete month using the excel template very easily. There are 6 different calendar templates in the download file,
* 4 Yearly Calendar Templates with different color schemes.
* 1 Mini Calendar
* 1 Monthly Calendar (prints in 12 pages)
Go ahead and download the calendar files. Enjoy.
Continue »
(You can win my latest Excel Dashboard Training kit free, read this post to find out how.)
Over at Jorge's ExcelCharts blog, he started a very good discussion on Excel Dashboards: Who needs them anyway?.
Jorge has very good experience designing, working on and teaching about dashboards. So he uses all that skill to gaze in to a crystal ball, to understand who needs excel dashboards and why. In this post, I build on his argument and ask you the big question – "If you make or use Excel Dashboards, who are you?"
Continue »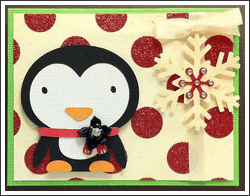 Few days back, I have asked you to make a Christmas card in Excel (or any of your favorite festival's card).
We got 6 entries for this contest. All the entries showed a lot of creativity to come up with beautiful cards using Excel. See the entries, download the excel files & find out who the winner is. Read the rest of this post.
Continue »
Almost an year ago, we had a memorable dashboard contest on Sales Dashboards. We got 32 beautiful, outstanding, well crafted entries and it was a lot of fun learning new tricks & meeting new members of our community. I am planning to have one more dashboard contest and I need your help.
I need you to suggest a topic for the contest (optional: and give some sample data)
Just drop a comment with your suggestions (and point to source data if any). We will have a dashboard contest on one of those topics.
Read the rest of this post to get some useful Excel related links.
Continue »
Today's homework is inspired from an email I got from Simran, I have a mathematical problem, I do not know if it can be solved using excel. So, the question is what is the probability of selecting a mutant cell if the percentage of mutant in the whole population is 0.01 and each cell is […]
Continue »
Do you know that Excel 2010 makes creation of dynamic dashboards very simple?
Yes, that is right. Using slicers feature, you can create dynamic excel dashboards from your data in very little time. Today we are going to learn a technique that will help you create a dashboard like below.
Read rest of this post to find out how to construct a dynamic dashboard in Excel & download the example workbook.
Continue »
Many of us face this problem. We have some data in a few cells. Either for alignment or structure, we would like to merge the cell contents in to one big cell. But Excel wont help as it cannot merge values from all cells.
Continue »
Christmas is my favorite festival. It has certain magical feel to it. This year, it is going to be even more special, because we have 2 more hilarious, lovely people to share our joy with, not to mention over 16,000 of you to celebrate it with.
So naturally, I was excited when Fred suggested that we have a contest on this in our forums. So here we go.
Continue »
New to Excel 2007 is the Picture Selection Pane.
This is a neat little tool which allows quick sorting and editing of the visibility of pictures and other objects on a worksheet.
Continue »