Archive for January, 2009
This weekend, let us talk … umm… charts. I want to know if you absolutely make sure your charts look good every time you sent them out to someone. I do this most of the time.
How do you sex up your charts?
Continue »
A simple label formatting hack can improve the effectiveness of YoY change charts by adding color to differentiate positive vs. negative growth (or mediocre vs. sky rocketing growth rates). See this example:
Continue »
Hurray, PHD blog crossed 2000 RSS Subscriber base. This is a very significant milestone for me.
To celebrate this occasion we have a mega post: 100 Excel & Charting Tips, Tricks and Resources for you.
Continue »
There are some minor changes to PHD sidebar layout and feed address. Also, in this week's featured links learn how to Understand Stock Charts in Excel, Choose the Right Chart Using this Flow Chart, Quickly Create Named Ranges using F4 Key, Print Multiple Areas by Creating a Consolidation Sheet and Get a List of Filenames in a Directory to Excel using Browser
Continue »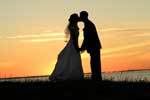 Do you know the "KISS" principle of chart design ?
Continue »
Excel trick to prevent users from un-hiding "hidden sheets" in an excel file.
Continue »
Stacked bar charts are a popular way to depict 2 more series of related data, like sales of 2 products.But there are several ways to stack the bars in a bar chart. Here is a list of 6 ways to stack them
Continue »
Microsoft excel bubble chart based Visualization to understand how various travel sites compete search terms
Continue »
Over the weekend I tried to move this site (chandoo.org) from one hosting provider to another. Whenever I do this, I dont feel so good and yesterday was no exception.
The move failed resulting in HTTP errors for most of you.
Continue »
9 charting tricks you can use to make your pie charts likable
Continue »
Here is a list of formulas I wish MS Excel had. Alas, we need to build some work-arounds to solve them though.
Continue »
Everyweek PHD shares some of the Excel links to help you learn better and become productive at using Excel. This weeks edition will help you with printing, creating named ranges, finding excel version.
Continue »
Check out user journeys and other cool visualizations in this weeks edition.
Continue »
Sales funnel is a very common business chart. Here is a simple bar chart based trick you can use to generate a good funnel chart to be included in that project report.
Continue »
Often when you use excel to track a particular item (like expenses, exercise schedules, investments) you usually enter the current date (and time). This is nothing but timestamping. Once the item is time stamped, it is much more easier to analyze it. Here is an excel formula trick to generate timestamps.
Continue »