All articles with 'your week' Tag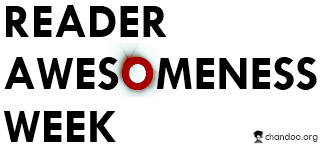 It is no secret that our readers are awesome. We have tons of creative, passionate & caring members in our community who just kick ass day in day out. Just look at the comments in any post and you are going to find amazing display of skill, intelligence and mastery of Excel craft. To celebrate all this, we are going to dedicate this week (August 2nd thru 6th) as Reader Awesomeness Week.
What is Reader Awesomeness Week?
Through out this week, I am going to share excel workbooks, ideas, tips & tricks that our readers have submitted to me. First 3 days (Tuesday thru Thursday) I will be posting contributions I already received thru Email.
On Friday, I will be posting all the tips, downloads submitted by you. Click here to contribute.
Continue »
We have 24 hours more to go before your week ends. So go ahead and share your tips, the thread is open, Use the comments below to share your tips. Teach us something new. We are waiting…
Continue »
Today is our last installment of your week @ PHD. We have some exciting tips on using VBA, date formulas and index-match syntax.
Continue »
In the third installment of your week at PHD, we have a fantastic tutorial on R1C1 style of formula referencing, a nifty vlookup hack and adding web toolbars to excel UI. We have one more day to go, so rush!
Continue »