All articles with 'excel hero academy' Tag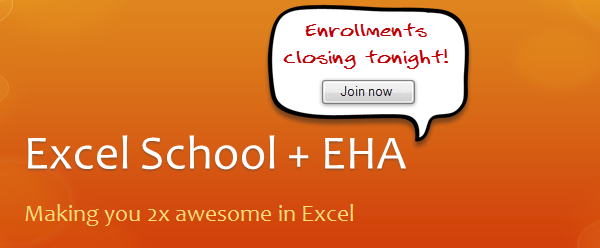 As you may know, I have partnered with Daniel Ferry to offer an irresistible bundle of Excel goodness: Excel School + Excel Hero Academy.
Today is the last day to enroll in this combined program. More than hundred eager & enthusiastic bunch of participants have already joined us. As you read this, there are dozens of people becoming awesome in Excel.
If you have been waiting to enroll, now is the time.
Continue »
Hello friends & Chandoo.org readers,
I am super-excited to announce an my first joint Excel course with none other than Excel Hero – Daniel Ferry. For the the first time, you get basic, intermediate, advanced & super-advanced Excel + VBA course in one neat package.
I am happy to present Excel School + Excel Hero Academy course bundle for your consideration.
What is this course bundle & How it can help you?
Simply put, this course package is designed to make you 2x awesome in Excel, VBA & Dashboards. Please watch below video to understand how our course can help you.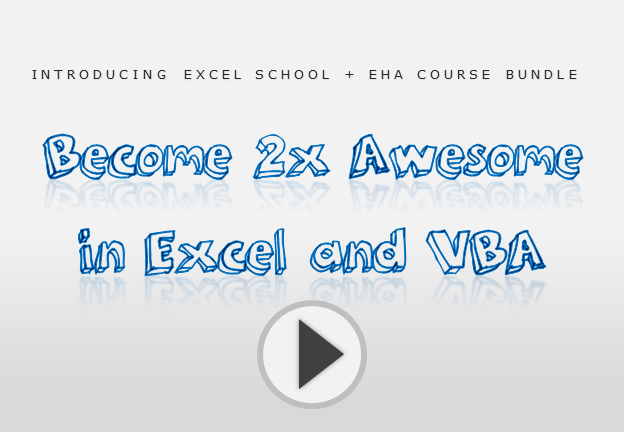 Continue »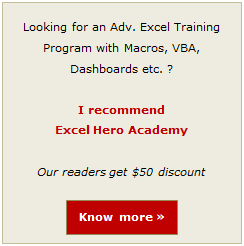 Quick Summary: Recently I have had the opportunity to test Daniel Ferry's Excel Hero Academy online training program. In this post I am going tell why it is a good program to learn Excel.
Plus you can get it for $50 OFF if you use the discount code chandoo.
Continue »