All articles with 'charting tips' Tag
We make charts with date axis all the time. So, today we will learn how to set up axis settings in Excel so that Months & Years are shown neatly structured without cluttering your chart. See the example next to understand.
Continue »
Excel Paste Special is one of my favorite features. So I was naturally thrilled when I discovered that you can use paste special to paste formatting from one chart to another. When we have multiple charts, ensuring consistent color schemes, fonts etc. is very important. Often we individually format the charts because they have different […]
Continue »
Most of us use chart formatting options to change the way grid-lines, data series, labels, axis, titles, plot areas look. Chart formatting is one of the areas where people spend most time. Today I want to teach you a quick productivity hack to speed up chart formatting. In excel 2007 and above, when you click […]
Continue »
When you are making a chart next time, spend just 5 minutes (or even less) on the formatting and give more time (may be 20 minutes) to think about the story.
Continue »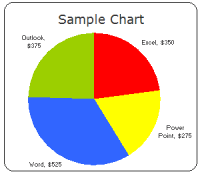 Pie charts are one of the most used charts in the world. And for obvious reasons: they are simple to create and easy to understand. When it comes to pie chart, I have no clear opinion. Part of me says use them, the other says avoid them.
What is your opinion on Pie charts ?
Continue »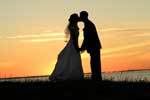 Do you know the "KISS" principle of chart design ?
Continue »
Here is a simple question you should ask when you set out to make a new chart. Are you making a BLOW chart? Blow? what blow.. you may ask. BLOW stands for Blinding Light of Obvious Wisdom. In other words, a blow chart tells nothing. It is there just for the heck of it. I […]
Continue »

25+ Excel Templates – Download and Use [plug] Have you ever wondered what it would be like to get all the excel downloadables in Pointy Haired Dilbert in one simple page? Well, I did and created this simple excel templates – download page. It has 27 templates currently and I will add more as and […]
Continue »