All articles with 'risk management' Tag
Risk comes from not knowing what you are doing. Warren Buffet If you ever ask a project manager what they are up to, they will tell you "I have no idea". So risks are quite common in project management. That is why I made this awesome free Excel risk map template to keep track and […]
Continue »
We all have some projects to manage every now and then and there are needs of various trackers that help us in gauging the progress of the same. One of the most important things are heat maps that quickly help us in visually displaying the names of the projects that need special attention and resolve issues that are impacting them.
Continue »

In the first part on our Modeling Best Practices series, we learned 5 best practices to follow. This article shows how to automatically implement the best practices using macros.
Continue »

Our guest author, Myles Arnott discusses what Best Practice Modeling is and offers 5 practical, easy to implement tips to get you started.
Best Practice Tip #1: Apply a modeling life cycle
Best Practice Tip #2: Give structure to your spreadsheets
Best Practice Tip #3: Make cells consistent based on their behavior
Best Practice Tip #4: Use similar formulas
Best Practice Tip #5: Build error checks in to your models
Read on…
Continue »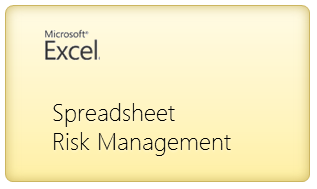 Background – Spreadsheet Risk Management
In the Managing Spreadsheet Risk series so far we have looked at the concept of spreadsheet risk and how to manage it both at a company level and at a spreadsheet level using Excel functionality. In this final article we are going to have a quick look at an example of spreadsheet auditing software.
What to look for in a Spreadsheet Risk Management Software
First off I should state that there is a wide range of spreadsheet auditing solutions in the marketplace of different types and styles and at a variety of costs. In this section I would like to take a little time to explain the criteria we applied when we were sourcing auditing software.
Continue »
In the second installment on Excel Spreadsheet Risk Management, Myles takes a look at How companies can manage spreadsheet risk?.
He tells us, how we can set a formal governance framework to reduce or mitigate spreadsheet risk. Go ahead and read. And please tell us how your company manages spreadsheet risk in comments.
Continue »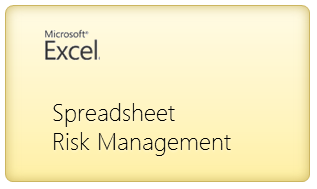 This series of articles will give you an overview of how to manage spreadsheet risk. These articles are written by Myles Arnott from Excel Audit
Part 1: An Introduction to managing spreadsheet risk
Part 2: How companies can manage their spreadsheet risk
Part 3: Excel's auditing functions
Part 4: Using external software packages to manage your spreadsheet risk
The potential impact of spreadsheet error hit the UK business news recently after a mistake in a spreadsheet resulted in outsourcing specialist Mouchel issuing a major profits warning and sparked the resignation of its chief executive. Over the next few weeks we will look at the risk spreadsheets can introduce to an organisation and the steps that can be taken to minimise this risk.
Continue »
Tracking issues and risks is where most of the project management time goes. Once the project planning and organizing activities are in good shape, most of the project management activities are around risk management and issue tracking. In this installment of project management using excel, we will learn how to create a simple issue tracker template using excel and how to analyze issues using excel.
Continue »