All articles with 'extract' Tag
Let's say you got some text values and want to extract the amounts from them. Something like above.
How to go about it?
We could use a variety of techniques to extract the values.
Continue »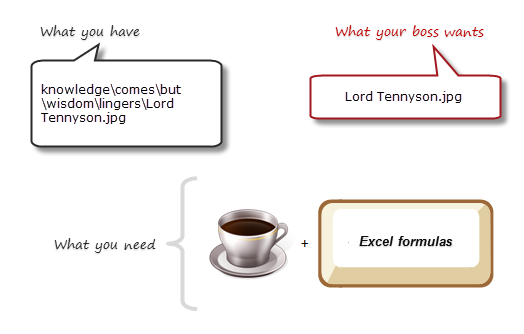 Today lets tackle a very familiar problem. You have a bunch of very long, complicated file names & paths. Your boss wants a list of files extracted from these paths, like below:
Of course nothing is impossible. You just need correct ingredients. I cannot help you with a strong cup of coffee, so go and get it. I will wait…
Back already? well, lets start the formula magic then.
Continue »