All articles with 'calendar' Tag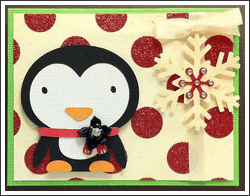 Few days back, I have asked you to make a Christmas card in Excel (or any of your favorite festival's card).
We got 6 entries for this contest. All the entries showed a lot of creativity to come up with beautiful cards using Excel. See the entries, download the excel files & find out who the winner is. Read the rest of this post.
Continue »
Here is a 2010 new year gift to all our readers – a free 2010 calendar excel file (a little secret: just change the year in "outline" sheet from 2010 to 2011, to get the next years calendar. It works all the way up to year 9999). You can even get a Printable PDF Calendar. There are 14 different sheets in the calendar file. First one is an outline calendar for the entire year. The next 12 are monthly calendars. And the last sheet shows a mini-calendar for the year 2010.
Read the rest of this post to know more and download the calendar.
Continue »
Over the weekend I got thinking about the various ways in which PHD can help you and I wonder if PHD should have forums. For one, forums are a great way to discuss ideas, find answers and develop community feeling. But at the same time, there are tons of very good excel forums that having another one may not really help. Currently I am leaning towards starting a forum to see how it goes. What do you think I should do ?
Continue »
Stružák, one of the commenters on the 2009 Excel Calendar Template post asked me if I can rearrange the cells in the calendar so that the week could start on Monday. Since I didn't have access to internet for a while, I have asked him to make the necessary changes and mail it to me […]
Continue »
Free excel calendar template for year 2009 (well, it works for any year all the way up to 9999)
Go ahead and download it, change the year number in the first sheet to 1981 or something and see the magic.
Continue »