All articles with 'active-x controls' Tag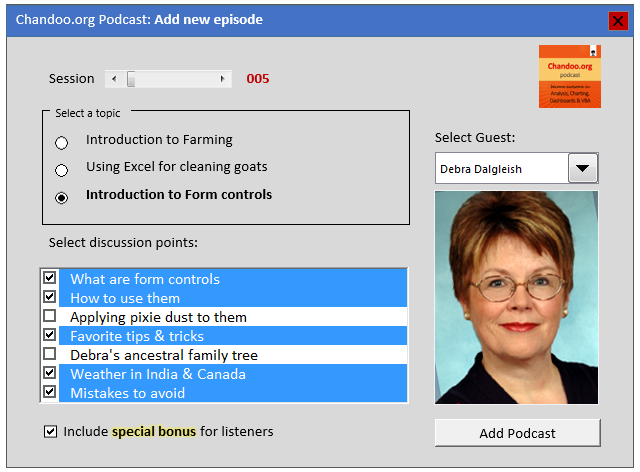 Podcast: Play in new window | Download
Subscribe: Apple Podcasts | RSS
In the 5th session of Chandoo.org podcast, we are going to demystify form controls.
I am very happy and excited to interview my good friend, fellow Excel MVP, author, blogger and virtual mentor – Debra Dalgleish about this topic.
In this podcast, you will learn,
What are form controls
When you would use them?
Example form control – Combo box
How form controls differ from active-x controls
How to enable form controls in your Excel?
Various important form controls
Special bonus & how to obtain it
Continue »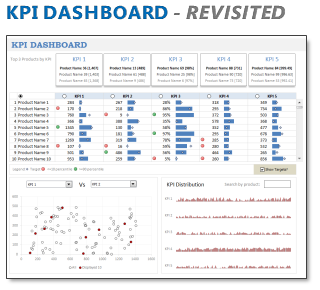 In 2008, I received an email from Robert Mundigl, which was the start of a life-long friendship. Robert asked me if he can teach us how to make KPI dashboards using Excel. I gladly said yes because I am always looking for new ways to use Excel.
The original KPI dashboards using Excel article was so popular. They still help around 12,000 people around the globe every month. Many of our regular readers and members have once started their journey on Chandoo.org from these articles.
In this article, we will revisit the dashboard and give it a fresh new spin using Excel 2007.
Continue »
Often, while creating a complex model or dashboard, you may want to include additional training material in the workbook. So let us learn how to embed flash movies, Youtube videos etc. in to Excel workbooks.
To Embed Flash Movies, Youtube Videos in to Excel, follow these steps.
Continue »
Remember the Sales Visualization Challenge? We got 32 extremely good dashboards submitted and finally you voted Alex Kerin's entry as the winner. So when I informed Alex that he is the winner, I also asked him to send me a pic of him with the iPod Touch that he won. Yesterday, he sent it to […]
Continue »