All articles with 'tom benjamin' Tag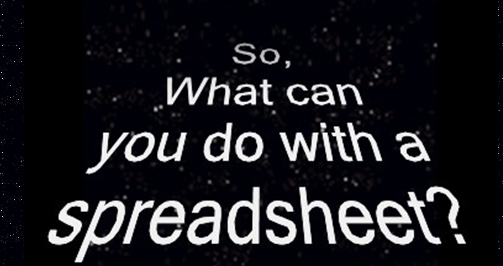 Way back in November, I received this email from Tom, a senior researcher at the Center for Learning Innovation in Australia.
I've been developing & have published spreadsheet applications for teachers for some time now. In particular, I have animations, adventure scenarios etc that can be used to create games for the classroom. I need to promote these so teachers eventually try these and use them. … Perhaps you could post some of these on your site.
What a noble cause, I thought. So I wrote back to him and invited him to share his files along with a guest article. Tom acted quick and emailed me his article and Excel workbooks by Thanksgiving day. I was too lazy and got lost in the flow of things. But now, I am very very glad to feature his work.
There are so many valuable tricks, ideas and powerful concepts buried in his workbook. I encourage everyone to play with his file (you need to enable macros) so that you can learn a thing or two. If you are a teacher, feel free to use the files to make your classroom teaching even more awesome.
Continue »