All articles with 'theodor' Tag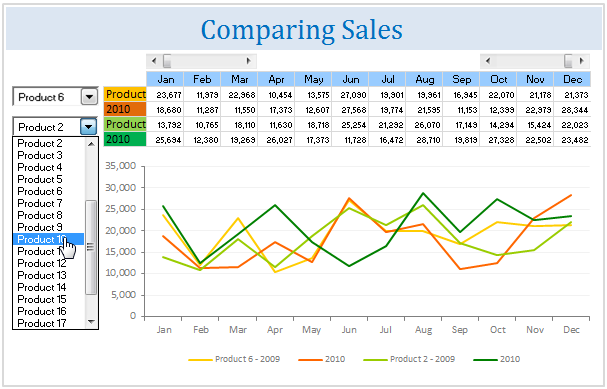 This is a guest article by Theodor on how to Compare Sales of One Product with Another
Ok, now here's one for you.
Suppose you'd like to come up with a sales report on different products, comparing their evolution on the same period of different years (say Jan '09 vs. Jan Jan '10). At the same time, you'd like to keep an eye on their yearly trend (entire 2009 vs. entire 2010).
Read on to learn how you can use Excel Charts to do this very easily.
Continue »
Theodor, one of our readers, first emailed me in December asking a question. But he also made a promise to share some of his techniques with us thru Guest posts. Naturally, I was too happy and invited him to share a file or two so that I can use them for articles here.
Later during Christmas holidays, he sent me this beautiful Holiday Request Form made using Excel.
Continue »