All articles with 'table styles' Tag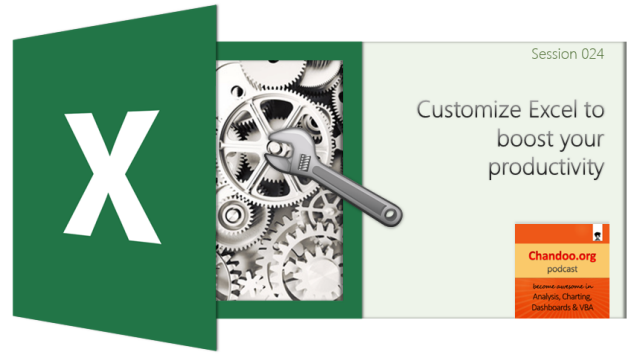 Podcast: Play in new window | Download
Subscribe: Apple Podcasts | Spotify | RSS
In the 24th session of Chandoo.org podcast, let's customize Excel so we become productive.
What is in this session?
Each of us use Excel in our own way. And yet, we all end up using the same Excel. That's not fair. Shouldn't the Excel of an accountant be different from Excel of a teacher?
In this podcast, lets understand some of the powerful & useful ways to customize Excel so that we can do our work better. Tune in only if you are serious about productivity.
You can get Excel Customization Handbook free. Listen to the podcast for instructions.
In this podcast, you will learn,
Announcements
Why customize Excel?
Customization options:

Excel Options
Quick Access Toolbar
Excel Ribbon
File menu / back stage view
Themes, styles & templates
Personal Macros

Closing thoughts & Bonus give away instructions
Continue »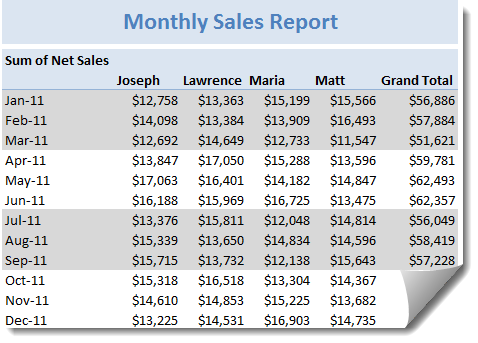 Here is a quick pivot table tip.
When reporting summaries by month, it would be better to highlight 3 months at a time (Jan, Feb, Mar in one color, Apr, May, Jun in another color) than showing all in one color. Today, lets learn how to do this in easiest possible way.
Continue »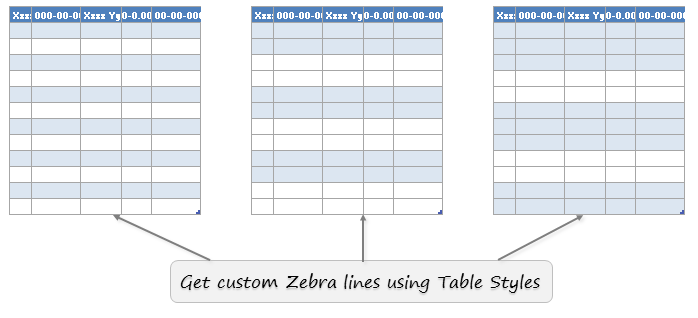 Zebra lines, the dull highlighting applied to alternative rows is a very good way to make your tables readable & pretty.
We can use either conditional formatting or table formats to quickly add zebra lines to our data.
But what if you want a little more?
What if you want to highlight, lets say 3 rows in one color and 3 in another and repeat this …
Continue »