All articles with 'salary contest' Tag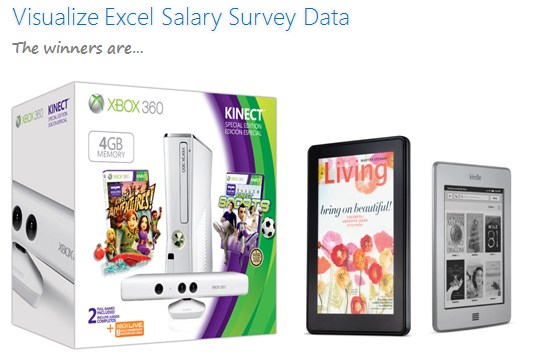 Finally the wait is over. Eager to know who won our Excel Salary Survey Dashboard contest? Read on.
Continue »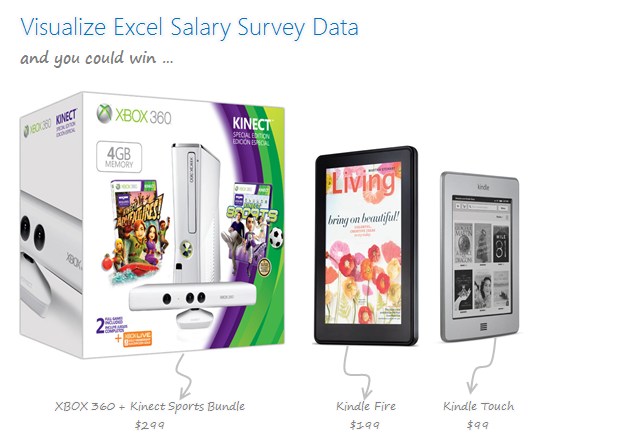 Its contest time again! Put on your creative hats & bring your Excel skills to the game.
Analyze more than 1900 survey responses & present your results in a stunning fashion, and you could walk away with an XBOX 360 + Kinect Sports Bundle (valued at $299).
Sounds interesting? Read on.
Continue »