All articles with 'reviews' Tag
Ok, so you have that neat little excel report ready and now you want to share it with your boss or client in a PDF format. So how would you do that? Your best option is …
Continue »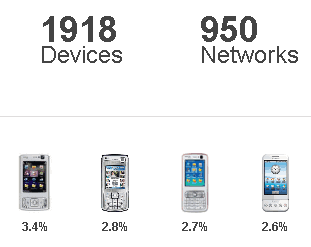 Take a look at the web analytics dashboard from percent mobile. It is well executed and provides good quality information at a glance.
Continue »
After a really long wait finally I have used … Excel 2007 (drum roll) and contrary to what many people think, I have found Excel 2007 to be a very well designed piece of software. Of course there are various issues with it and I am sure folks at MS are working on them so that next versions of MS Office are much more pleasant and simpler to use.
I wanted to share 10 wow factors in Excel 2007 that may convince you to try it.
Continue »
Hot Fuzz is a must watch for all comedy lovers. It is a brilliant movie about a super cop Nicholas Angel (angle) and his not so smart companion Danny. The movie is slick from the moment go. But what made me so happy about it is the excellent screen play and script. The humor is […]
Continue »