All articles with 'gridlines' Tag
These days I rarely use Excel 2003. But when I do open the trusty old software, I always look for opportunities to improve my productivity with it. And I am pleasantly surprised to find a shorter and faster way to turn off grid lines on spreadsheets in Excel 2003. (I like my spreadsheets without any […]
Continue »
I like to hide grid lines on my spreadsheets and charts whenever possible. I think removing gridlines makes the charts and worksheets more presentable. In case you are wondering how to remove (or hide) gridlines from your worksheet or chart, follow these simple instructions.
Continue »
As mentioned earlier, I have met Garr Reynolds of presentation zen fame in Malmo, Sweden last Friday. What was to be a quick 15 minute interview became a 2 hour lengthy discussion on presentations, charting, excel, data, Japanese culture and of course our pointy haired dilbert blog. Read the entire interview in the post.
Continue »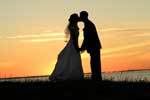 Do you know the "KISS" principle of chart design ?
Continue »
Grid lines provide great help in understanding values in a chart. Here is a handy trick you can use in the next bar chart to spice it up. Here is how you can get this type of chart (we will call it a brick chart) First we will make a regular bar chart Now, let […]
Continue »