All articles with 'custom cell formatting' Tag
It is not everyday that a blog boasts of 1000th post. After blogging for 1999 days ie 5 years 5 months 24 days, finally, this is my thousandth post.
While this is not a real mile stone or anything, I want to use this post to say thanks. Without you, this mile stone means nothing to me. 🙂
Continue »
Have you ever wondered how you can hide that 0 (zero) at axis bottom? Like shown beside. You can use custom cell formatting codes (or custom number formatting codes) to do just that. Just go to axis formatting and from the number tab set the axis number format to something like #,##0;-#,##0;; Read the rest of the post to learn more.
Continue »
Steven, one of our readers from England sent me a Christmas gift tracker worksheet. I found it pretty cool, so made some minor changes to it and sharing it with you all so that you can have great time shopping for the holidays.
The workbook is full of lessons on conditional formatting, cell formatting, using formulas. Go ahead and download it today.
Continue »
Spreadsheet modeling or scenario modeling is one of the common uses of Microsoft Excel. People, especially in financial sector use MS Excel to do a lot of modeling. While excel has such powerful features like goal seek and scenarios, it also has a very useful feature called "cell styles" that you can exploit to make […]
Continue »
Here is tricky scenario, faced by Basil, our forum member, "I want to have Excel display a wing ding check mark when a user types "y" in a cell. I have been trying to do a substitute formula but putting the symbol in an unused portion of the spreadsheet and calling it to the selected cell but I can't get it to work. Any thoughts?"
We can use either cell formatting or conditional formatting to achieve this.
Continue »
We all know that incell charts are a very cool way to explore and visualize data. Personally I like them so much that I have written several tutorials on it here. Today we will see how a Job dashboard on "50 best cities for finding a job" originally prepared by Indeed job search engine can be recreated in Excel using In-cell charts. The final outcome is something like this.
Continue »
Here is a very quick tip if you ever want to hide a cell's contents in excel
Just use the custom cell formatting (more here) code ;;;
Continue »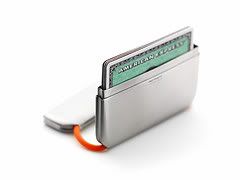 Do you know that it is not so straight forward to use credit card numbers in excel. Yes, excel uses a precision of 15 digits and thus when you enter a credit card number (16 digits) it is converted in to scientific format and the details are lost. Read on to learn the work around.
Continue »
A simple label formatting hack can improve the effectiveness of YoY change charts by adding color to differentiate positive vs. negative growth (or mediocre vs. sky rocketing growth rates). See this example:
Continue »
Here is a quick excel number formatting tip. If you ever want to format numbers in such a way that it shows decimal values only if the number is less than 1 you can use conditional custom cell formatting (do not confuse with conditional formatting). Here is an example: In such cases you can use […]
Continue »