All articles with 'banded rows' Tag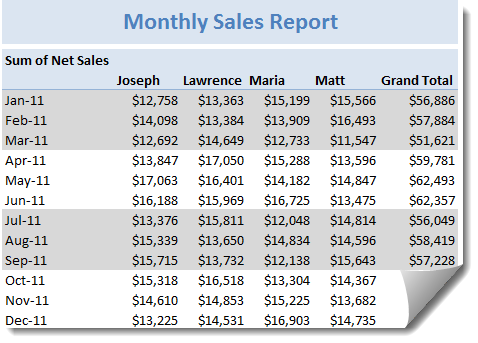 Here is a quick pivot table tip.
When reporting summaries by month, it would be better to highlight 3 months at a time (Jan, Feb, Mar in one color, Apr, May, Jun in another color) than showing all in one color. Today, lets learn how to do this in easiest possible way.
Continue »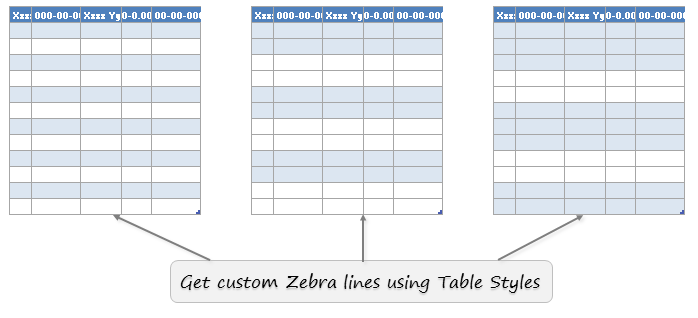 Zebra lines, the dull highlighting applied to alternative rows is a very good way to make your tables readable & pretty.
We can use either conditional formatting or table formats to quickly add zebra lines to our data.
But what if you want a little more?
What if you want to highlight, lets say 3 rows in one color and 3 in another and repeat this …
Continue »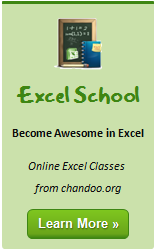 As you may know, I run an online excel training program, called as, Excel School. I have opened registrations for 2nd batch of this program on last Monday. Thank you very much for supporting this program wildly. In a few hours, I will be closing the registrations for Excel School.
Click here to sign up for Excel School
At the time of writing this post (around 9 AM IST on 21st), we have 103 students signed up for Excel School. This is certainly a bit more than what I expected. But, I am also confident and eager to help as many of you as possible. So go ahead and join the program, because, you want to be awesome.
Continue »