All articles with 'time lines' Tag
As announced earlier, here is the first one of our Master Classes. In this one, you will learn how to create advanced interactive charts in Excel by blending pivot tables, slicers, timelines, VBA, conditional formatting and charts. The final outcome is BEAUTIFUL!!! Monthly Master Class – Episode 1 – Trailer Check out a quick trailer of the […]
Continue »
How would you analyze data when you have lots of it? That is the inspiration for this series.
Let's meet our data – Finance Industry Consumer Complaints
As part of open data initiatives, US government & Consumer Financial Protection Bureau maintain a list of all consumer complaints made against financial institutions (banks, credit unions etc.) You can download this data from the catalog page here. I have obtained the data on 1st of February, 2016. The download has 513,824 records. Each row contains one complaint.
In this and next two parts of the series, we are going to analyze these half a million complaints to find insights.
Continue »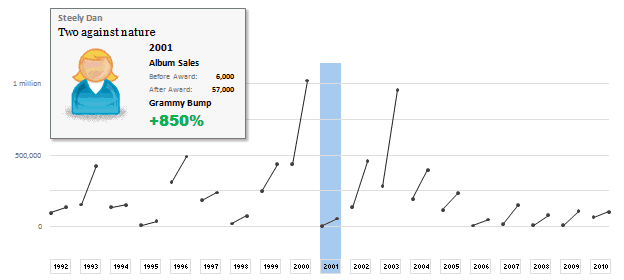 Everyone likes to be in control. Even my 2 year old daughter jumps with joy when she lays her hands on TV remote. She pushes the buttons and assumes it is working. It is another story that we rarely watch TV at home.
By adding an element of control, we can make our dashboard reports fun. Interactive elements like form controls, slicers etc. invite users to play with your dashboard, get involved and understand data by asking questions. That is why I recommend making dashboards interactive.
Today lets understand how you can make dashboards interactive.
Continue »