All articles with 'reader questions' Tag
Yusuf, one of the blog readers emailed me and asked "how I can bebome an expert in Excel". I gave him some advice based on what I know. But I think My advice can be improved too. So I turn to you.
What do you think a person should do to become really awesome in Excel?
Share your thoughts, ideas and suggestions using comments. Suggest blogs, websites or books or anything that can help Yusuf (and countless others) really good in using Excel to become awesome in their work.
Continue »
Here is tricky scenario, faced by Basil, our forum member, "I want to have Excel display a wing ding check mark when a user types "y" in a cell. I have been trying to do a substitute formula but putting the symbol in an unused portion of the spreadsheet and calling it to the selected cell but I can't get it to work. Any thoughts?"
We can use either cell formatting or conditional formatting to achieve this.
Continue »
Learn how to generate invoice numbers, tax codes etc. using Microsoft Excel. In this example we will take a real life example shared by Michelle and findout how we can generate invoice numbers using excel formulas. Read more to learn and download the example workbook.
Continue »
Blame John Walkenbach if you don't like this post. There, I said it. He started the 14 basic skills for men. And then added 14 basic skills for women. Not stopping there, he went ahead and added 14 basic skills for dogs. Debra at Contextures blog added her 14 cents by writing 14 basic skills for excel users.
I got jittery and quickly searched 14 basic skills for people writing 14 basic skills posts on google. Alas! nothing found. But being the inveterate non-give-upper I went ahead and prepared my list.
<drum roll> here is the,
14 basic skills for people making charts (or graphs or plots or ok, you get the point)
Continue »
Cheryl asks via e-mail, "I was wondering if you could help me figure out how to combine the round formula with the rank formula? I need to first round all the numbers and then rank them."
Of course we can solve this by simply using array formulas. Curious? Find out more by reading the rest of this post.
Continue »
This column chart shows daily, weekly or monthly data depending on the user's choice. In daily the columns are displayed properly, but in weekly & monthly mode the columns are a fraction of the width they should be – why, and how can this be avoided? Bonus points if you can describe how to use an INDIRECT formula on the x-axis labels which is another problem. Go fix it.
Continue »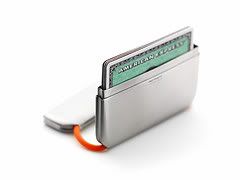 Do you know that it is not so straight forward to use credit card numbers in excel. Yes, excel uses a precision of 15 digits and thus when you enter a credit card number (16 digits) it is converted in to scientific format and the details are lost. Read on to learn the work around.
Continue »
Reader Raja asks about "how he can reset the colors in his workbook". Read more to find out how you can fix this problem.
Continue »