All articles with 'portfolio tracker' Tag
Would you like to spend next 5 minutes learning how to create an mutual fund tracker excel sheet?
Make a live, updatable mutual fund portfolio tracker for Indian markets to keep track of your investments using this example.
Continue »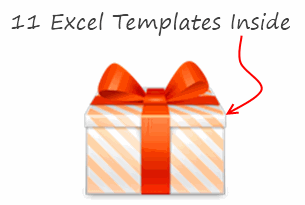 We are just a few days away from 2011. New year always brings hope, cheer, joy and revitalizes us. So naturally many of us embark on journeys with new goals, resolutions, things to do.
Naturally, Excel can help us better manage the new year. In this post, I am featuring 11 templates so that you can have a rocking 2011.
Continue »

Have you ever wanted to fetch live stock quotes from excel? In this post we will learn about how to get stock quotes for specified symbols using macros. We use Yahoo! Finance API to fetch the stock quotes and other information related to a company using excel macros. Along the way, we will also learn various interesting things about Excel VBA. Think of this post as a crash course in VBA.
This is a guest post by Daniel Ferry.
Continue »
By integrating services like Google Finance, Search in to spreadsheet functions, google docs has paved the way for endless possibilities. Google spreadsheet function GoogleFinance() can be used to build stock portfolio tracker sheet that can fetch historical stock quotes to tell how your money is doing. Click here to see the stock portfolio tracker sheet […]
Continue »
While trying to spell check one my sheets I have learned this cool trick to fetch real time stock quotes without any webqueries or vba or anything. First enter the stock code in a cell (this works for US stocks only), for eg. AAPL for Apple, MSFT for Microsoft etc. Then ALT+CLICK on that cell, […]
Continue »