All articles with 'mutual funds' Tag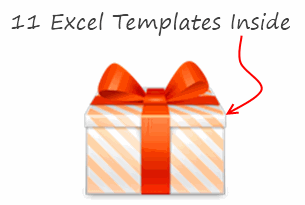 We are just a few days away from 2011. New year always brings hope, cheer, joy and revitalizes us. So naturally many of us embark on journeys with new goals, resolutions, things to do.
Naturally, Excel can help us better manage the new year. In this post, I am featuring 11 templates so that you can have a rocking 2011.
Continue »
Excel is very good for keeping track of your investments. Due to its grid nature, you can easily create a table of all the mutual fund holdings and monitor the latest NAVs (Net Asset Values) to see how your investments are doing. A while back we have posted a file on tracking mutual funds using excel. Today we are going to release an upgrade for that file.
Read the rest of this post to understand how this template works and download the free template.
Continue »
By integrating services like Google Finance, Search in to spreadsheet functions, google docs has paved the way for endless possibilities. Google spreadsheet function GoogleFinance() can be used to build stock portfolio tracker sheet that can fetch historical stock quotes to tell how your money is doing. Click here to see the stock portfolio tracker sheet […]
Continue »