All articles with 'Linest' Tag
Can we predict cricket match score in Excel? Using machine learning, ensemble modeling, multiple regression and Excel formulas we can. This tutorial explains how.
Continue »
Podcast: Play in new window | Download
Subscribe: Apple Podcasts | RSS
In the 36th session of Chandoo.org podcast, Let's follow the trend.
What is in this session?
In this podcast,
A quick trip to down under
What is trend analysis
4 types of common trends

linear
curve
cyclical
strange

Doing trend analysis in Excel – the process
How to use trend analysis results
Conclusions
Continue »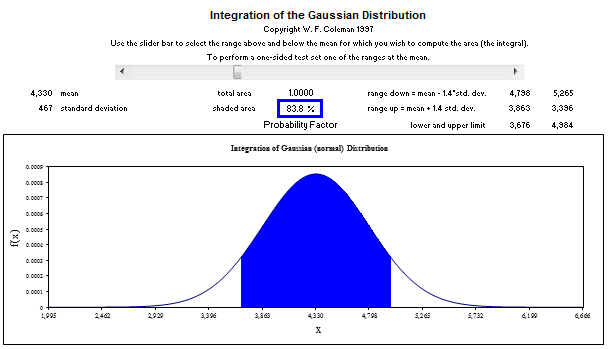 One of the most dreaded courses during my under-graduation is Probability, Statistics & Queuing Theory. We called it PSQT. I struggled to understand the significance and concept of this course as I could barely concentrate in the class. We had a professor, who is probably a genius, but the moment he started the class, I would magically fall in to one of my after-noon naps. When I woke up, we are either in the middle of an elaborate t-test or going thru intricacies of a Markovian queue.
This was all 11 years ago. Later in life, I have embraced the world of probability & statistics. I still fear queues. May be I will get there one day. 😉
A good understanding of statistics & probability theory is necessary if you want to model complex real-life problems using Excel or similar tools. Naturally, Excel has several functions, features & supported add-ins to help you in this area.
Today, I want to share some of this with you. This article is broken down in to 3 parts.
Learning Statistics & Probability using Excel
Downloadable Excel Workbooks to understand
Full blown models & simulations in Excel
Continue »
Can I automate 500 Columns of Data Analysis without VBA?
Absolutely!
Excel super function – Data Table to the rescue.
After reading this post, you will be able to process data like a Data Analysis Super Hero !
Continue »
In the final post of the Are You Trendy? series we will look at the use of Excel Charts and associated Trendlines for trend analysis and I will give you a free tool (Normally valued at $200, I wish) which will allow interactive assessment of a Charts Trendline Y value for any X value.
Continue »
Does your data hold hidden secrets?
In Part 2 of Are You Trendy? we will examine the Excel functions that assist us in Trend Analysis.
Continue »