All articles with 'leap year' Tag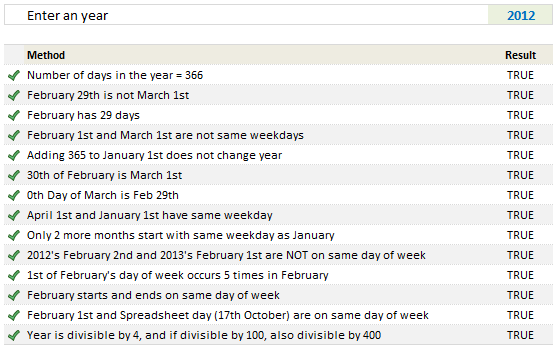 Today is February 29th, and that means, this year we have one more day to be awesome. So lets celebrate it in Excel style!
Lets learn 14 different ways to tell if an year is leap year, using Excel Formulas.
Why 14? because, we are awesome like that.
Continue »