All articles with 'credit cards' Tag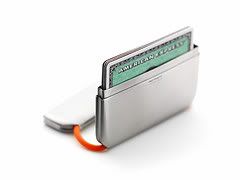 Do you know that it is not so straight forward to use credit card numbers in excel. Yes, excel uses a precision of 15 digits and thus when you enter a credit card number (16 digits) it is converted in to scientific format and the details are lost. Read on to learn the work around.
Continue »
Published on Apr 10, 2006
in
Random
For a second there, I tought they (SBI) are trying to make it true. Thank god, they called off the strike.
Continue »