Archive for February, 2017
Here is an interesting problem to keep your brain cells fight boredom on this Friday & weekend.
Let's say you have some data like above.
And you want to know, for a given customer name (in cell G4),
What is the most frequent quantity?
What is the most often purchased item?
How would you write formulas to get these answers?
Continue »
The other day, I found myself making copies of a templated report worksheet. After trying the usual route of "right click on source sheet, select move or copy, check create a copy and press OK" a few times, I thought "well that is asinine." So I figured, may be CTRL+Drag will create a copy. And what do you know, it does.
So that is our quick tip for the day. Whenever you need to make a copy of something, simply hold CTRL key and drag the thing.
It works for charts, drawing shapes, worksheets and even ranges.
Continue »
I started a new consulting gig with NZ Ministry of Business (aside: when I told my daughter about this, she widened her eyes and said ministry of MAGIC!!! ). On my first day, while having lunch in breakout area, I chatted with the gentleman sitting opposite me. We got talking about this and that and eventually the topic turned to What I do at MB. So I told him that I am helping the HR with some data analysis and reporting using Excel & SQL Server. He asks me, "So you must be familiar with Excel object model". I said, "oh, why yes". He then asks me, "I have this problem that is bothering me for years. You see, I get a lot of data. And I use Find (Ctrl+F) to find all the cells that contain certain code. But the results are all over the place. I want to know how to extract all the finds to a target worksheet – value & address format."
I explained him how to do this while chewing mouthfuls of rice & veggies.
But once I am home, I thought, "hey, maybe there are others out in the world who want to do this".
So here we go.
Continue »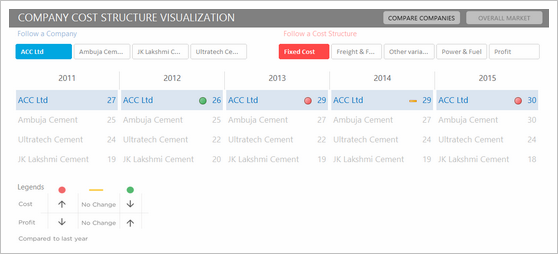 In this amazing guest post, the winner of our 2016 dashboard contest – Chandeep – Explains how he constructed the jaw dropping beauty (shown above) using Excel, creativity, love and sweat. Grab a full cup of coffee (or whatever liquid fancies you) and read on. Take lots of notes and play with the ideas in Excel while reading to maximize your learning.
Thanks Chandeep.
Continue »
We recently went on a road trip around parts of New Zealand's north island. We have been to Taupo, Rotorua, East Cape and Napier. It took us 2 weeks, we drove more than 2,000 km and spent almost NZ $3,000 on the trip. Of course, being a data nerd, I made a plan of the trip in Excel and that helped us budget for this.
After getting back to home, I thought it would be fun to polish the planner workbook and share it with you all so you too can plan a fabulous road trip. So here we go.
Continue »